Utah politics has positioned the Wasatch backcountry for its final death blow. Currently there is not one, not two, not even three, but NINE ski area expansions in the works. In the past these expansionist fantasies were thwarted by factors such as public input (90 plus percent are opposed), NEPA regulations, drinking water concerns, local government and coordinated master development plans. What has changed this time around is that Utah is being run by a group of hyper conservative, pro business, pay-to-play, anti environment, personal property rights fanatics. It's a resort developers wet dream.
The projects and their effects on the Wasatch backcountry: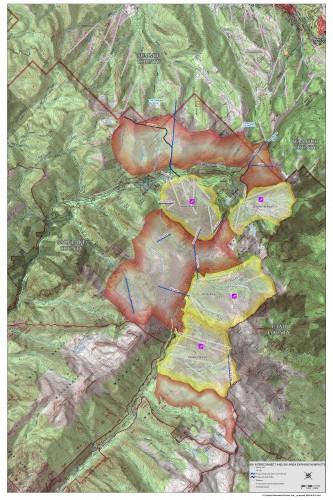 A link to the 4.5mb pdf version of this map.
1) SkiLink – a proposed gondola connecting the Canyons ski resort with Solitude which relies on a congressional bill to force the sale of public lands to Talisker, a private Canadian developer.
Lost backcountry:
ALL of Bear Trap Fork
USA Bowl
Wilson's Hill (ironic considering Ted Wilson's involvement)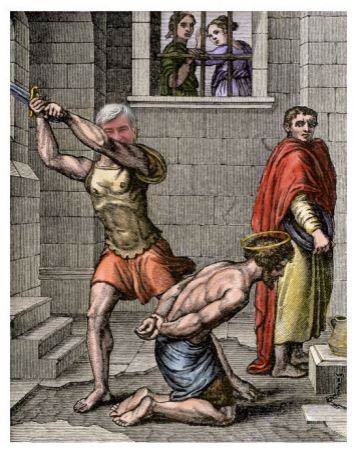 Talisker winds up for the blow while Solitude (red cape), Alta and Snowbird watch from the wings.
2) Grizzly Gulch – Alta is expected to announce their plans to build this lift any day now. They own this property, but I wonder if they will give up any of the Forest Service land they are currently leasing in return?  Doubtful. Basically this will give a private company, Alta Ski Lifts Inc. complete control over all of upper Little Cottonwood Canyon.
Lost backcountry:
Patsy Marley
Grizzly Gulch
Grizzly Gulch trailhead
Michigan City
Davenport Hill
Direct access into East Bowl of Silver Fork
Twin Lakes Pass
Wolverine Cirque
All of the Emma Ridge
3) Flagstaff – Didn't this proposal to put a chairlift from the town of Alta up the Flagstaff ridge die?  Ha.  Hardly. Putting in this chairlift would mean that everything from Snowbird, all the way to to and through Alta, over the top of Little Cottonwood Canyon, down the Emma Ridges and over to the Our Lady of the Snow chapel would be off limits for uphill traffic, ie, skinning.
Lost backcountry:
Days Fork
Silver Fork
Holy Toledo
Toledo Bowl
Flagstaff trailhead (possibly the most popular TH in the Wasatch)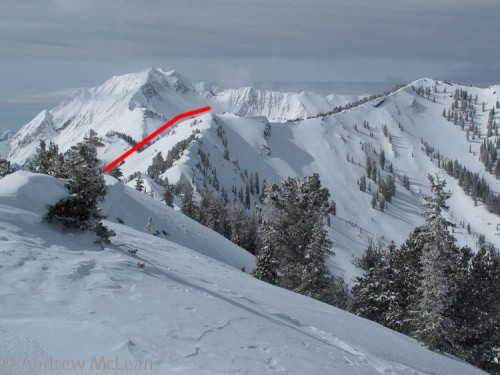 A photo taken from the top of Silver Fork showing the proposed Alta Flagstaff lift with Days Fork directly below in and Cardiac Bowl directly behind. The south side skiing from this lift would be marginal and it would turn most everything in this photo into slackcountry.
4) American Fork Twin Tram – Snowbird wants to put a tram from the top of their existing Hidden Peak tram to the top of the highest peak in the Wasatch, American Fork Twin.
Goodbye to:
Birthday chutes
Tri Chutes
Columbine
Upper White Pine drainage
5) Silver Fork – Solitude tried to expand into Silver Fork a few years ago and was denied.  This is nothing a lobbyist can't fix with a congressional bill and few paid off politicians.
Lost Backcountry:
The Meadow Chutes – all of them
Upper Silver Fork drainage
Silver Fork trailhead
6) Jupiter Lift – This is a proposed lift connecting the base of Brighton to the top of the Jupiter lift in the Park City Mountain Resort.
Lost Backcountry:
Mill F East Fork
Guardsman's Pass
Great Western trail
7) 10420 – Sharing a base with the lift above, this would extend Brighton's reach to Peak 10,420.
Lost Backcountry:
Everything to the north of Brighton all the way to Mill F East Fork
8) Solbrite – After you have ridden the Gizzly Gulch chair to the top of Black Bess/Davenport and then skied down the Twin Lakes Pass sidecountry, how are you going to get back to Alta?  The SolBrite lift, which will take you from Twin Lakes Reservoir back up to the top of Solitudes Summit chair.
Lost Backcountry:
What was left of Twin Lakes Pass
9) Cardiff Fork – WTF?!! Yes, there is an odd-shaped piece of private property in Cardiff Fork that would allow a chairlift to be placed diagonally across Georges Hill, through the lower part of the Ivory Flakes and Cardiac ridge and then terminate near the bottom of Cardiac Bowl.
Lost backcountry:
Cardiac bowl
Cardiac Ridge
Ivory flakes
Georges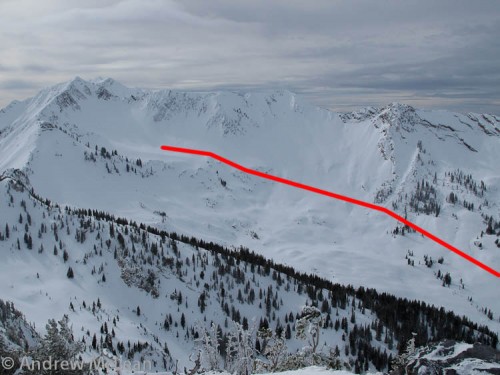 Cardiac Bowl in Cardiff Fork.
If you haven't fainted by now, you will probably be wondering exactly what will be left for backcountry skiing in the Wasatch. The answer is, the Wilderness Areas and a few table scraps.  The rest of it will be either directly consumed by ski resorts or turned into slackcounty/side country ala Scotties Bowl or Dutch Draw.  One of the bigger issues with these expansions is that they wipe out a majority of the safe terrain options which are essential for beginning touring or during high avalanche danger days. Not only that, they will pump tons of unprepared skiers into the sidecountry, which leads to avalanche fatalities like the one last week at the Canyons ski resort.
What to do?  Get pissed off, then get involved.  Write and harass elected officials as much and as often as possible. Boycott expansionist resorts and spread the word for others to do so as well.  Attend public meetings and speak up.  Twenty years from now, when lifts tickets are $200 per person per day and the resorts are filled with empty high speed quads and the corporate owners are still wondering why Utah still can't compete with Colorado, it will be too late.
________________________________
Help support StraightChuter.com and do some serious cutting with a Brooks-Range Igloo 70cm Folding Snow Saw from Backcountry.com. Click on the photo below…

Category: Wasatch Mountains