One of the cruxes of ski mountaineering races in America is that it takes a staggering amount of work to put one on. By comparison, there are all sorts of Citizen League XC races and dual slalom night events, which are a great way to get together, have a casual event/race, stay in shape and keep your interest in the sport.  Ski mountaineering night races have been held in Europe for quite a while and have also started up in some Colorado ski towns.  Now, after many years of discussion, there is an informal night series in the Wasatch Mountains as well.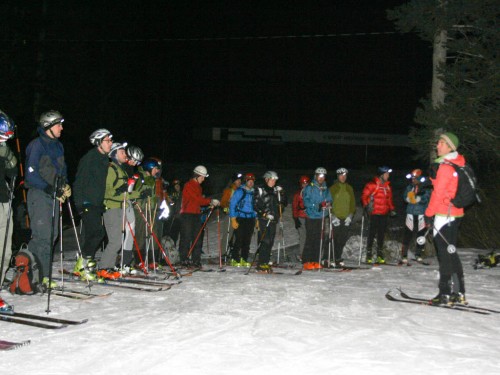 The events take place every Thursday night at the Brighton ski resort and are very basic.  Based on the honor system, they involve skinning up a groomer, rounding a checkpoint and skiing back down.  Repeat as necessary.  The awards ceremony is held in the Molly Green's bar where the winner gets a pie and the option of sharing it with everyone else.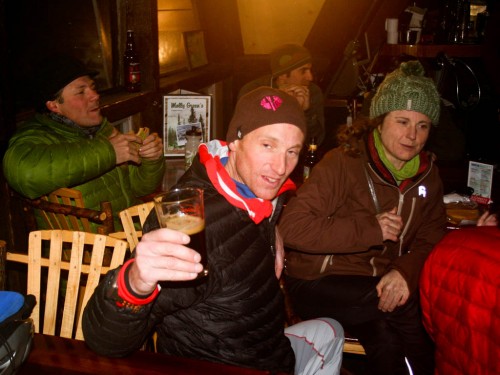 The event is open to all ages and about 40 people turned out for the one last night.  For more information, check out the Wasatch Citizen SkiMo Series website, or the Wasatch Powderkeg Facebook page.   And speaking of the PowderKeg, it is being held this year on March 10th at Brighton and the surrounding backcountry.  Registration info can be found for the 10th Annual event at Ultra Signup.
___________________
Help support StraightChuter.com and get the best prices on the best gear at Backcountry.com! Click the Golden Gear Goat below:
Category: Racing