I think almost every run we took today would qualify as "best turns of the year to date." Not that it was absolutely off the hook, but it was pretty damn good in a 12″ of dry fluff on a mixed base kind of way. The layers underneath have set up enough to be supportable, so on low angle terrain you could get a good float out of it.  On steeper terrain you were slicing through down to the crust.  We only met a few rocks in 6,000′ of skiing, and they were cuddly and cute.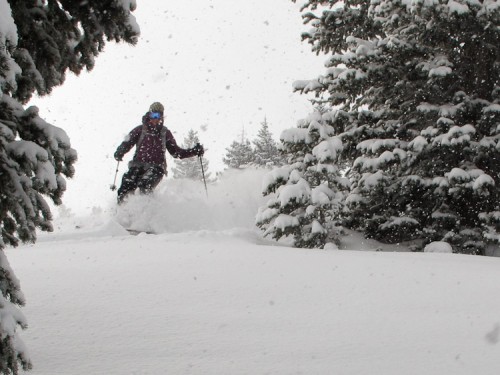 The lower elevations haven't filled in yet, so choices are still limited.  I think today set some sort of record for the number of people I saw out touring, and they were all smiling.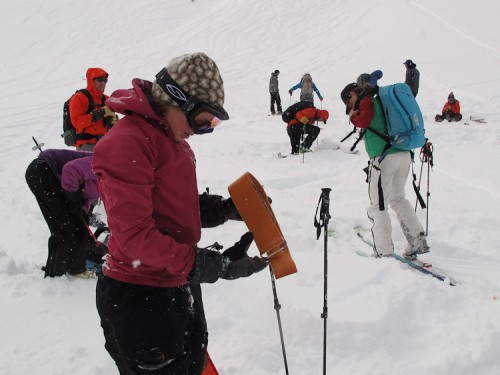 On a transceiver note, if you ever get an E22 error message (Pieps) or hear your beacon randomly rebooting, it may be from electronic interference. Having almost any electronic device too close to your transceiver will cause this (GPS, phone, radio, iPod, etc., ) but solid chunks of metal, like a Leatherman, will do it as well.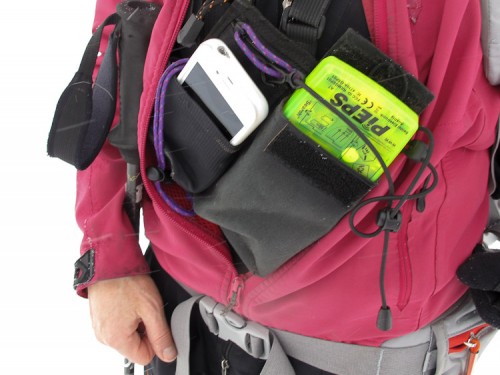 A textbook way to get an E22 message…
________________________________
Help support StraightChuter.com and fix just about anything with a Leatherman Juice S2 Multi-Tool from Backcountry.com. Click on the photo below…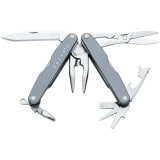 Category: current conditions, Wasatch Mountains