The Wasatch has had its temper tantrums this season, but for the most part, it has been a classic year so far with lots of quick 6-12″ refresher storms such as we've had for the last week.  I'm not sure how the snow totals are stacking up historically, but as of now I'd guess we are well ahead of average.
The powder skiing has been good…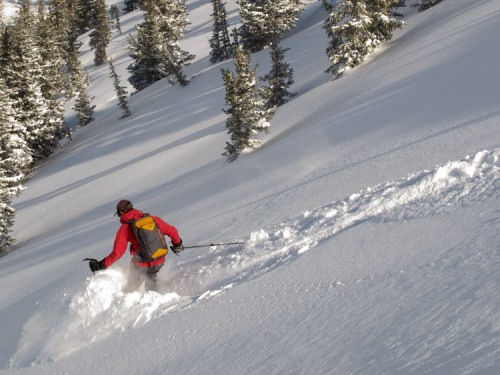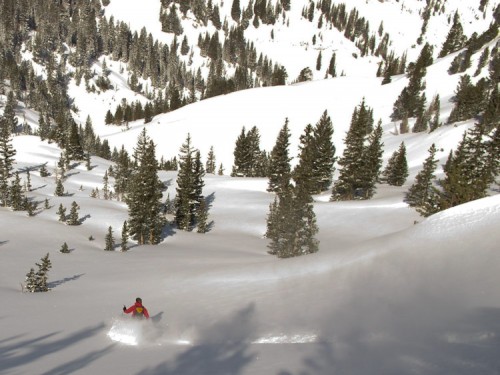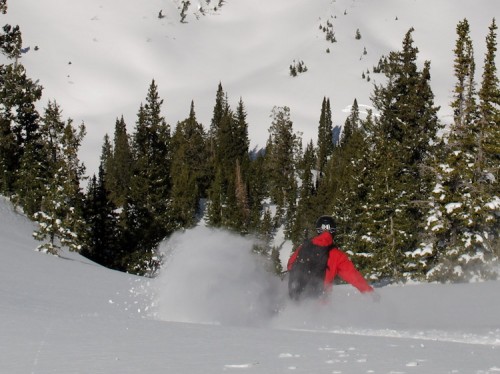 … and the chute skiing has been good.  Things are well filled in and spring chuting should be joyous.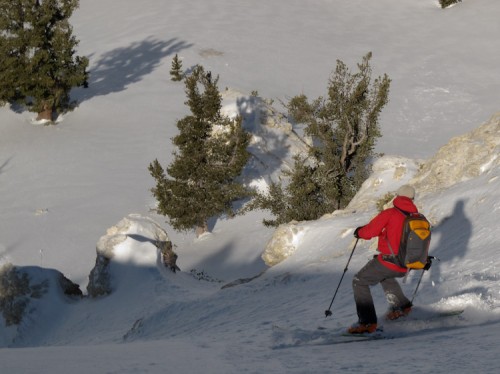 There seems to have been a HUGE increase in backcountry skiers over the last couple of years, as witnessed by 15 cars at this trailhead, which in years past might have had 1-3 on a busy day.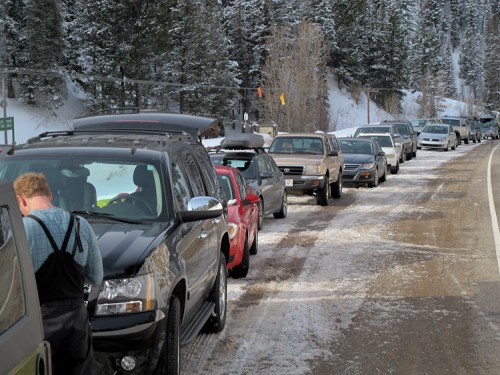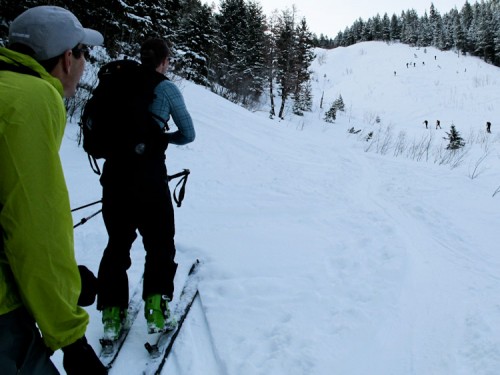 The slackcountry around the resorts has been getting hammered to the point that it looks like an extension of the areas, which is a good reason to oppose further ski resort expansion.  On the touring side, I happen to like backcountry skiers, so don't mind the company, plus, there are a lot of broken trails.  I have been amazed at how quickly people are jumping into serious lines when the avalanche danger is right on the cusp, if not solidly in the "considerable" range. But, pound on pixels, there haven't been many serious mishaps so far.
Even with the increase in BC skiers, it is still easy to find moments like this in the photo below.  Nice skinner guys – lookin' good!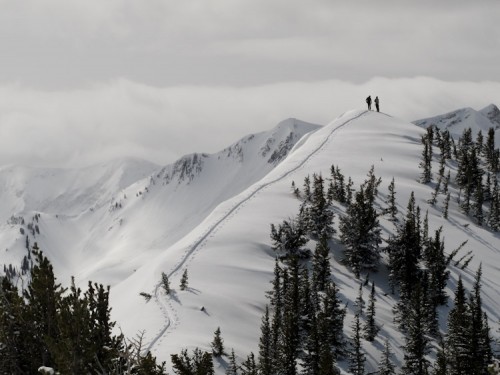 ________________________________
Help support StraightChuter.com and keep the spring sun out of your eyes with a Mountain Hardwear Hardwear Hat from Backcountry.com. Click on the photo below…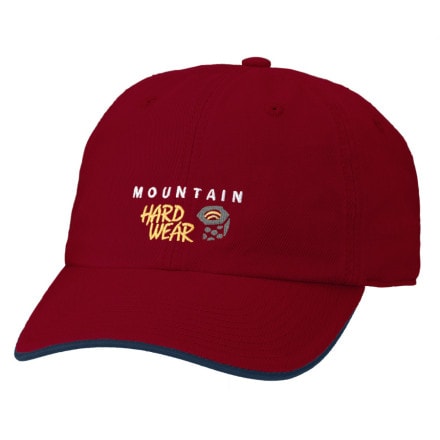 Category: current conditions