With Salt Lake City being so close and the access to the Tri-Canyons being so limited, most Wasatch backcountry skiers end up carpooling for all or part of their trip up to the trailheads.  There are seven or so Park & Rides to chose from and the choice of where to meet can sometimes be more difficult than where to ski.  If I hadn't wasted so much time thinking about all of the various Park & Ride permutations, I could have been a Cardiologist.
A big factor for me is that I HATE getting my car broken into, so I avoid LCC and BCC as much as possible as they are plagued by vermin who will smash your window for the pennies in your change drawer.  Cowboy Partners is nice, but you are out of luck for food, shopping or poo'ing.  I like the Swamp Lot, but you have to double back to get to BCC.  The 7-11 Mud Lot is central and has easy access to beer, but don't drop your glove there.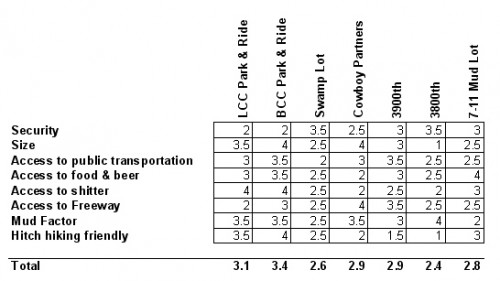 There are so many factors that it boggles a single-celled ski mountaineering brain.  Technically the Big Cottonwood Park & Ride is the best and the quaint little 3800 lot is the worst, but it all depends on where you are going.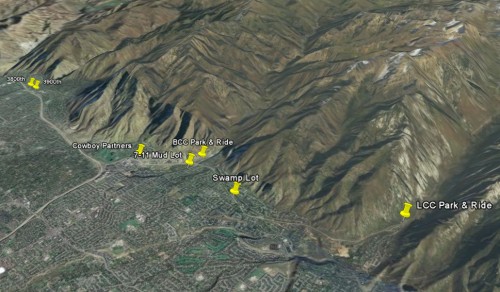 I go for 3900th whenever possible (easy freeway access, longest carpool, nearby shopping and getting cuter by the minute) with the Swamp Lot being a close second (surrounded by houses and roads, so less theft, and central for many Sandy partners).
________________________________
Help support StraightChuter.com and take the guesswork out of finding a Park & Ride with a Garmin 60 CSX GPS from Backcountry.com. Click on the photo below…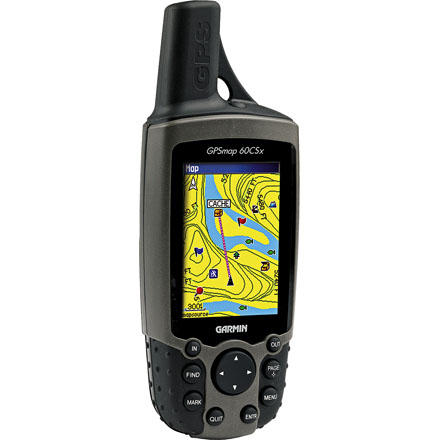 Category: Commentary