I know – I've been a slack-tart on updating StraightChuter.com and apologize profusely. We had family in town last week, plus I've been working on a cool little website addition that has to remain top secret until our Antarctica trip.
But, on to more important items. Taking a cue from the ISSW, the Friends of the Utah Avalanche Forecast Center have put together the Utah Snow and Avalanche Workshop (USAW) which will take place on Saturday, November 7th from 1:00 to 4:30pm at The Depot in Salt Lake City. The idea with the USAW is to present a condensed cross-section of professional avalanche presentations, and this premier event should be off the charts. Among the highlights are Larry Dunn from the National Weather Service (and an avid BC skier) talking about the new Snow Web Pages for the upcoming year, Bruce Tremper presenting a case study on the 2008/09 Little Water avalanche incident and Ian McCammon talking about critical slope angles. As an event capper, there is an afternoon social at the Blue Goose Bar at the Depot sponsored by High Angle Construction.
Personally, I don't think I can ever be educated enough on avalanches and if I ever find myself thinking that I'm too busy or already know whatever a class is covering… that is an indicator that I need to take the class. The science of avalanche forecasting and avoidance changes every year and you can just never know enough about it. Because of this, I've taken numerous Avalanche 101 classes, and while they seem basic beforehand, I always learn something in the process, hear new ideas or meet new people. To me, being a self proclaimed "Avalanche Expert" is the kiss of death. There is an infinite amount to know about why snow slides, group dynamics and backcountry safety, and seminars like this are an excellent way to stay on top of it.
________________________________
Help support StraightChuter.com and dig'em out quick with a Pieps DSP Smart Transmitter from Backcountry.com. Click on the photo below…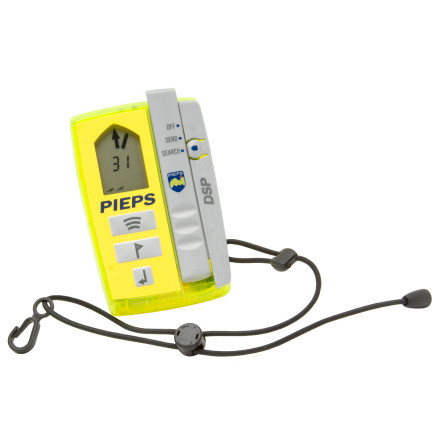 Category: Announcements