Although this barely qualifies as a trip (it was only six days or so) and we never even came close to our intended goal of skiing in Antarctica, this trip was one of the funnest outings I've had in a long time, mainly because it had so many great people involved.
Doug Stoup of Truckee, CA came up with the idea of chartering an entire 300+ foot ice-going cruise ship for ten days, filling it with skiers/boarders, crossing the Drake Passage twice and going skiing in Antarctica.  While this is a fairly common voyage for a cruise ship, what made it special was that instead of stopping at penguin rookeries and decaying whaling stations, we were going to stop at prime ski spots, spend the day skiing, then have a great meal on board, travel to a new spot over night and do it all again.
Unfortunately the ship had mechanical problems and although all 106 of us were packed on board, the trip was canceled.  This was a huge disappointment, but considering the boat's sister ship had sunk in Antarctica the year before, nobody really doubted the wisdom of the inspectors.
The cruise has been rescheduled for 2009 and further information on it can be found at Iceaxe.tv, or perhaps skicruise2008.com   For a chance to ski in Antarctica, this is a very affordable once-in-a-lifetime type of trip. 

________________________________
Help support StraightChuter.com and travel in style with a DaKine Concourse Double Ski Bag from Backcountry.com! Click on the photo below…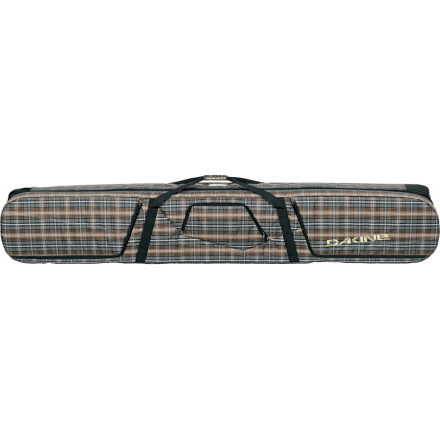 Category: Trip Reports