If I had to pick my favorite place on earth to go skiing, it would have to be Alaska.  I know, this is a cheater's answer as the state is so huge it is like saying "protein" is your favorite food, but that's the point.  In Alaska you can ski anywhere from sea level to 20,320′, aspects aren't quite as critical as they are in the Lower 48, you can do anything from a 3 month traverse to a 3 minute thrill ride, logistics are easy, it is relatively cheap and if you spend a couple of weeks there, you'll most likely have some good conditions.   There are many other places that are more exotic, but skiing in Alaska is like investing in pork bellies – it's hard to go wrong. (Okay – I have no idea why people invest in pork bellies, but you get the point.)

A tiny vertebra of the Chugach spine.  This extends for 360 degrees for miles around, and as good as it is, it is but one little chunk of one Alaskan mountain range.  Photo by Jim Harris.
For this season, I'm doing a two-part trip.  The first segment is with Wild Alpine and the Ultima Thule Lodge in the Wrangell-St.Elias National Park & Preserve for the second annual Wilderness Ski Week. Every time I go up to this area, I realize how lucky I've been to have such an incredible experience. From a skier's perspective, there is really nothing else like it – 13 million acres, the longest drops on earth, nobody else out there and Dall Sheep pizza.

An obscure little 3k+ splitter in the Wrangell-St.Elias National Park & Preserve.  Photo by Jim Harris.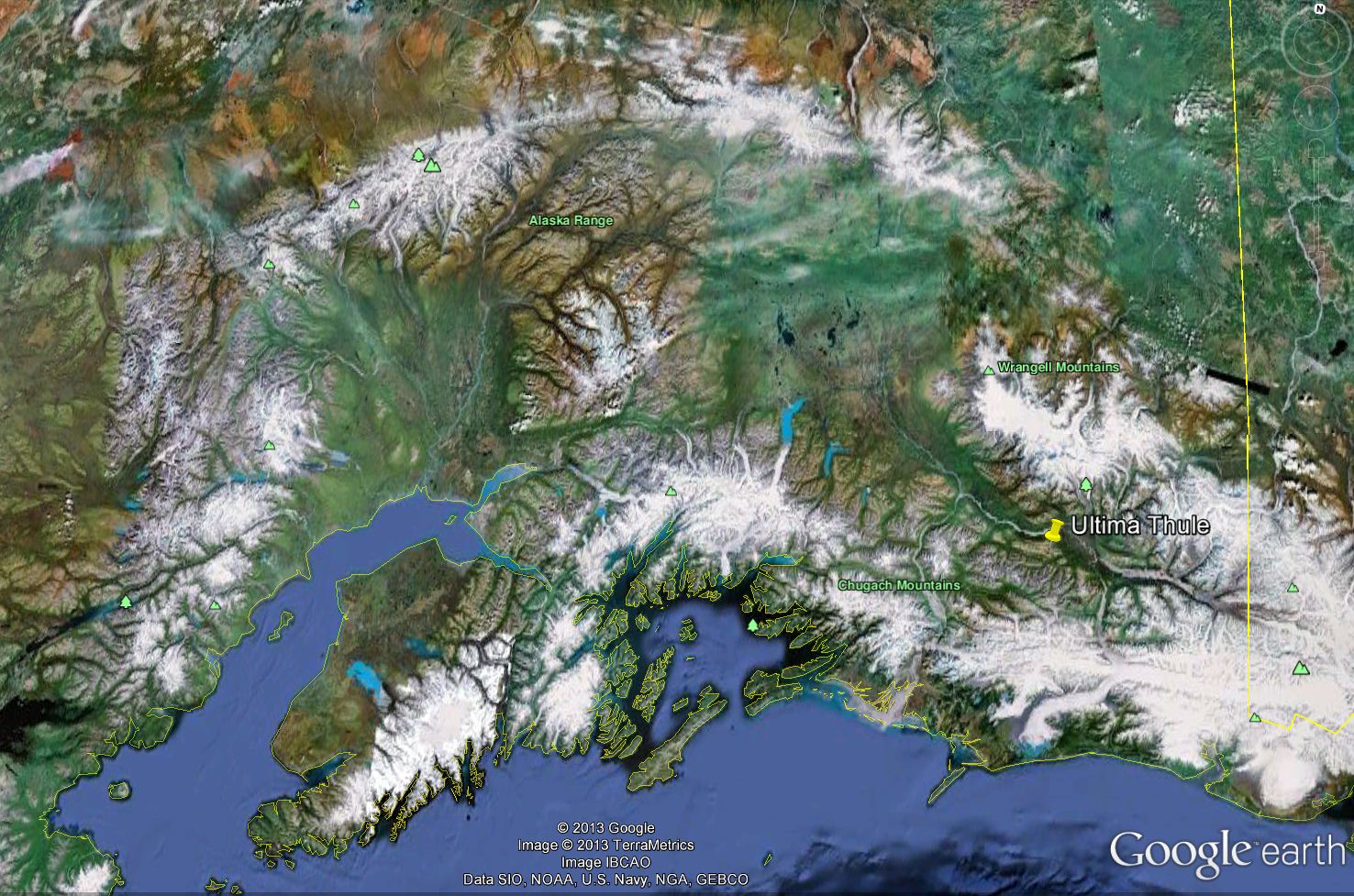 The second part of my trip is to the Ruth Amphitheater in the Denali National Park.  This area is mostly known for its alpine climbing with famous landmarks such as Mt. Huntington and The Moose's Tooth, but we are hoping to find some good skiing in there as well. For this part, I'm meeting up with my SLC friend Noah Howell, my long-time ski buddy Mark Holbrook and Garrett Grove from Leavenworth, Washington.  This will be more of a traditional cold weather camping trip and I'm excited to see this area as I've heard about it for years.  Whether we actually find something to ski is just part of the adventure, although I'm sure we will.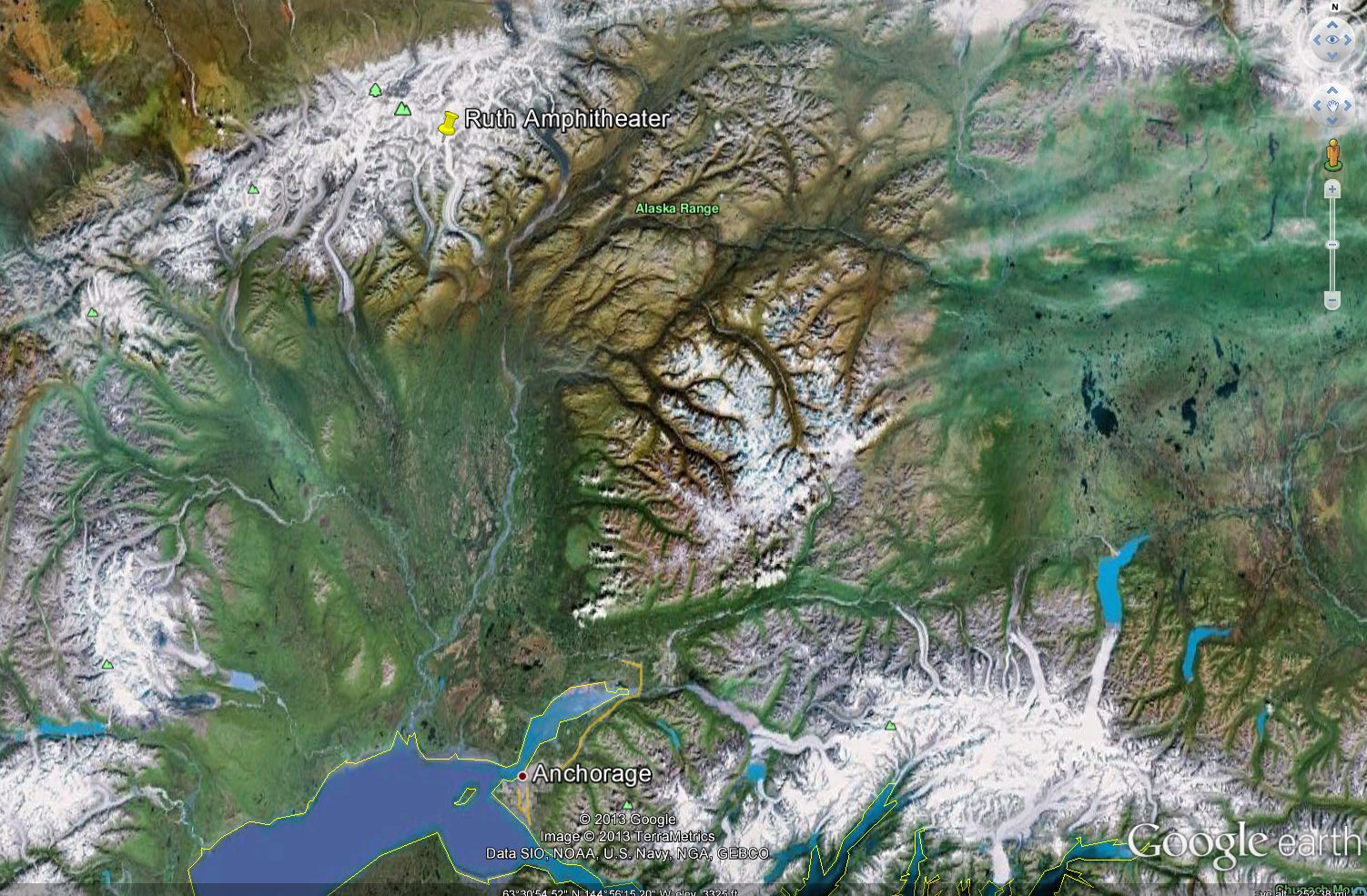 ________________________________
Help support StraightChuter.com and find your way around the mountain kingdom with a Garmin Edge 800 GPS from Backcountry.com. Click on the photo below…
Category: Trip Reports