The Utah Avalanche Center, Black Diamond and Snowbird are hosting the "2013 Snowbird Freeride Avalanche Summit" this upcoming Monday and Tuesday (Jan 6-7) with a short evening session/registration Sunday evening.  The emphasis is on steep skiing, filming, sidecountry and working with resort resources.
I signed up for this course for a number of reasons.  First, I'm a firm believer that avalanche education is an evolving and never ending process. In that regard, I've taken, given and attended 20-30 avalanche classes and would still consider myself an amateur enthusiast. About the worst thing you can do is think you are a pro because you've survived three seasons in the backcountry without an accident, or taken a Level 1 Avalanche class ten years ago. I look at avalanche classes like a college degree – you may never actually use the things you learn, but it gives you a framework for thinking about and discussing avalanches.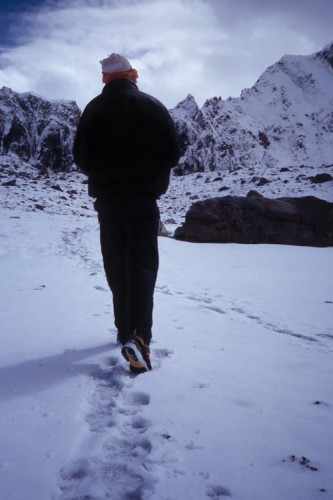 The post fatality walk of regret.  May this never happen to you or your friends.
Another interesting aspect of this course is the idea of filming, which throws a whole new twist into the avalanche assessment mix. What used to be called "Kodak Courage" has now morphed into GoPro Gallantry and is available to everyone with an internet connection.  Does this affect your avalanche judgement? I'd like to say no, but I think it actually does, especially with the pressure and time-warp factors involved with photo/video shoots. This class addresses the issue from both a filming and athlete point of view, which is something I've never seen in an avalanche class before.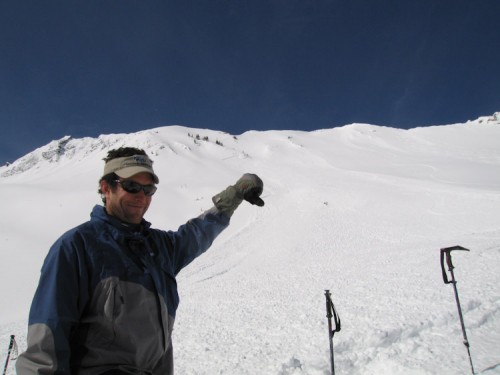 Not only does he have a sense of humor about this, but he'll be at the class to tell you how to avoid doing the same thing.
A third unique concept of this class is the idea of urban avalanche factors.  When you duck a rope or pass through a gate at a ski resort, it's a whole new world, even though everything seems the same. The Tunnel Creek accident last season is an excellent example of this. Suddenly you can find yourself in a huge group of people, many of whom you may not even know, where people are skiing on top of each other, everyone is focused on fresh tracks, there is very little communication, lots of unspoken competition and the underlying belief that conditions are safe because the gate was open. All of that is a problem in itself, but what if you are touring up underneath all of this when the gates open and 100 people drop in on you?  It's a sign of the times and a growing consideration in crowded touring areas.

No, really, we're not kidding.

The course is $175 and involves two days of skiing with $42 lift tickets.  For more info or to sign up, check out the UAC website: http://utahavalanchecenter.org/2013-snowbird-freeride-avalanche-summit
________________________________
Help support StraightChuter.com and stack the odds in your favor with a The North Face Patrol 24 ABS Winter Backpack from Backcountry.com. Click on the photo below…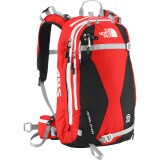 Category: Announcements, Avalanche