Most of my hasty ski tuning jobs end up resembling a Quentin Tarantino movie with lots of blood, slow-mo howls of pain and severed appendages. Even though I have ski vises, they have a hard time clamping onto skis with narrow profiles, tapered sidewalls, rocker or extra width, which covers about 95% of the current ski market. The slicing and dicing usually occurs when I'm filing the edges and pressing down hard on the file and the ski, or scraping wax.
My tuning bench is a modified saw-horse, which I've recently modified even more by cutting a tapered slot in the bottom of the cross member. By lassoing the binding toe-piece with a length of accessory cord, I can then slot the cord into the tapered slot and pull it tight, which securely attaches the ski to the bench without interfering with the bases or edges.  It does such a good job that it is almost not necessary to tighten down the vises on the sidewalls.  To release it, you just pop the cord and the ski is free.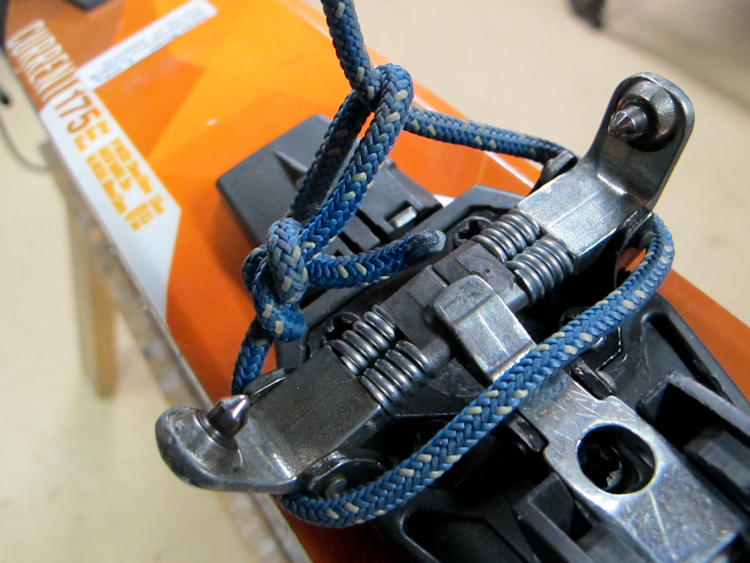 The first step is to lasso the toe piece, and in that regard, this trick will work with just about any binding, including telebindings.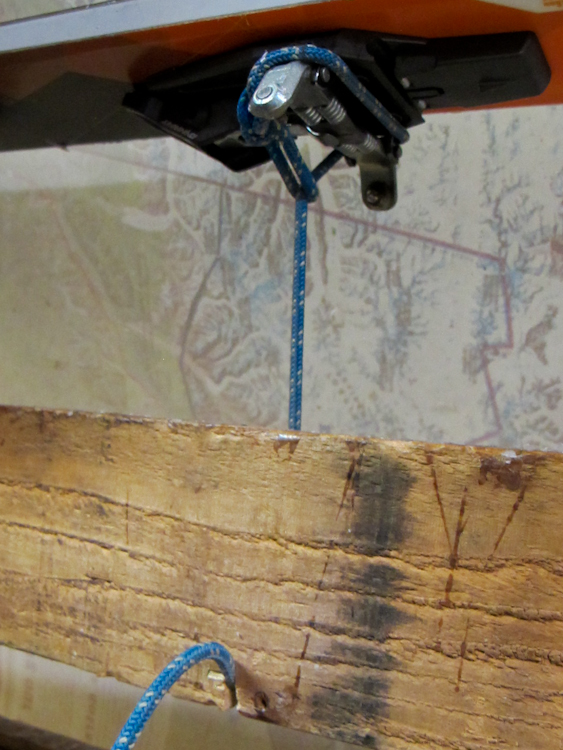 After flipping the ski over, thread and wedge the accessory cord through the tapered slot.  Volia – instant clamp down power. For extra security, press down on the ski when tightening the cord, that way the camber of the ski itself helps act as a clamping spring.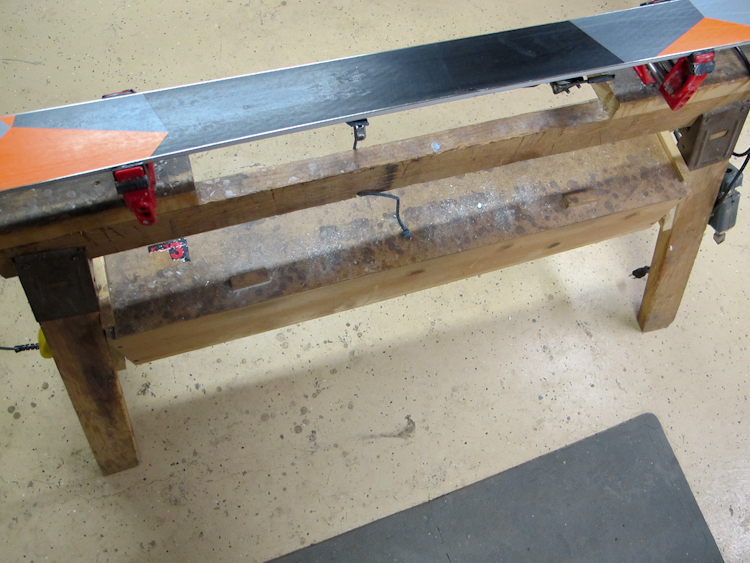 There are a million different tuning bench configurations, and YBMV (your bench may vary), but you could also rig up a high-end variation on this with a store-bought clam cleat like the one shown below.

I'm a fan of the 5 Minute Tune, and if you've never seen it, Doug Coombs has a classic 4:02 minute video of the concept, which he called the "Quick And Painless Ski Tune."
________________________________
Help support StraightChuter.com and lay down the waxing law with a Toko T8 Wax Iron – 800W from Backcountry.com. Click on the photo below…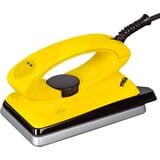 Category: 02 Gear