It's been so cold in the Wasatch lately I thought I was in Montana.  We're not use to temperatures in the teens, let alone the single digits, and it makes my tanning butter congeal, which I just hate.  But at least my hands are warm due to two basic touring tricks.
1) Mittens.  A thin, lightweight mitten is often times far warmer than a big, beefy glove as they allow your fingers to move around and trap a lot of warm air.  I use a pair of Mountain Hardwear Spearhead Mitts, which have a fleece liner, basic shell and leather palms.  They have unfortunately been discontinued, but there are others out there like them.
2) Keep your hands low.  I adjust my poles so my hands are well below my heart.  This isn't super efficient as far as a touring stride goes, but it makes you move your hands more, which in turn keeps them warm.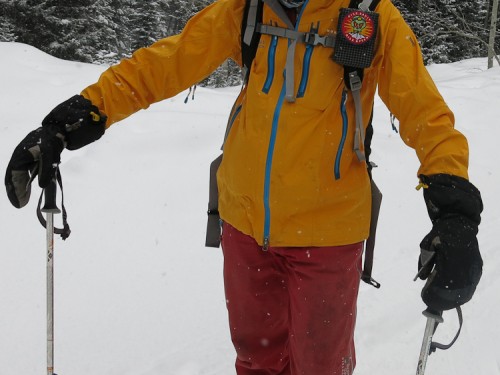 It takes a while to get use to skiing with mittens, but one you do, they are incredibly warm and comfortable.  If you get mitts with removable lines, you can slip a Warmer Grabber heat pack in between the shell and liner, which will send your fingers into a heavenly orbit of warmth.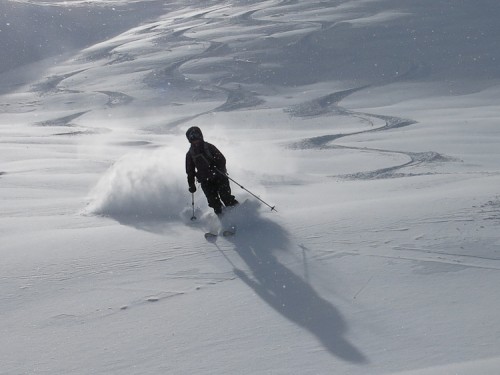 On the skiing side of things, there are a few good little patches out there.
________________________________
Help support StraightChuter.com and keep your digits toasty with a DAKINE Scout Mitten from Backcountry.com. Click on the photo below…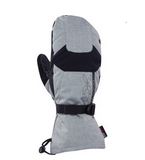 Category: 03 Clothing