Have I mentioned what a great season the Wasatch has been having?  We haven't had any significant amounts of new snow for two weeks, but there is still some excellent powder to be had.  The 4-6″ trace we had on Sunday (a virtual dump by CO standards) freshened things up a bit, but was so light that you could still feel the bottom.  Shame.
One of the best moments of the last few days was getting a chance to tour with George Lowe who was visiting from Golden, Colorado.  Due to our large group (six) and George's flight, we didn't actually get a chance to make turns together, but it was still fun just to be out in the mountains with such a legend.  I usually don't pay much attention to who did the first ascent of any particular route, but there is something about George Lowe routes that always makes me think how exciting it must have been to be the first person up mega classics like  Moonlight Buttress, Lowe Route in LCC, Lowe Route in Lone Peak, the Dorsal Fin in LCC and many others.  Any one of those would be a climb of a lifetime for most people, but George happened to be the right guy at the right time and stacked up hundreds of them, to the point that he didn't get around to naming them, and thus the proliferation of "Lowe Routes" all around the American West.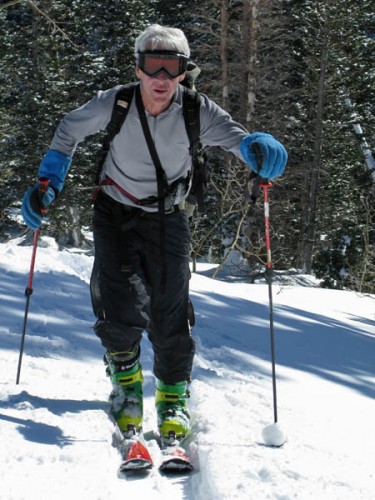 George had tele'd for most of his life, but recently changed over to AT after telemarking designed itself into obsolescence.
________________________________
Help support StraightChuter.com and tour with the legendary Dynafit TLT Vertical ST Alpine Touring Binding from Backcountry.com. Click on the photo below…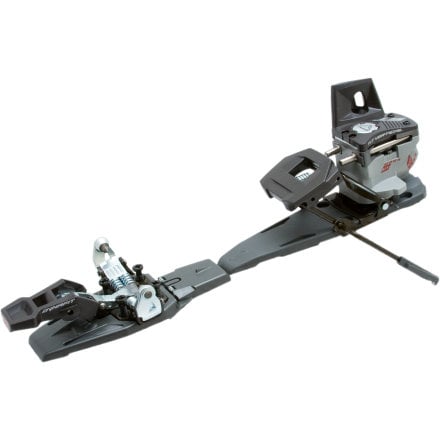 Category: current conditions