The annual Tour Du Suds (TDS) bike race in Park City is the highlight of my summer unicycle season as it gives me a chance to ride with a few hundred other people who are equally silly looking.  The TDS is a fundraiser for the Mountain Trails Foundation and although some people take it seriously, most are just there to have fun and dress up accordingly.
Team Catholic School Girls were back this year (they were all women this time), there was a nice bunny rabbit, a pedaling keg (my nemisis), Evil Knevil and even a Pro Wrestler.  The race starts at the Park City City Park (<— the real name of it) and rides mostly singletrack all the way to the top of the resort, which is about 3,000′ of elevation gain.  Riding a unicycle is a lot like riding a one-wheeled single-speed bike, so suffice it to say, my legs were smoked.
I put in my usual middle of the pack performance and had a great time doing it.  The first crux is to avoid being run over at the start as the unicycle gets up to its top speed of 8mph right away and never falters.
Although it doesn't seem feasible, unicycles aren't that much slower than an average Mountain Bike rider on the uphills as the faster you go, the easier it is to balance, so there is a lot of incentive to Go Dog Go.  On the flats or downhills… forget it.  Bikes are way faster.
But still, even though unicycles are a semi-pointless mode of transportation, they are fun, challenging and put all those beginner bike trails in a new perspective.
This is about the fifth year in a row that I have ridden the TDS on a unicycle and every year I keep hoping that another MUni rider will show up and challenge my dominance in the unicycle category, but so far victory is all mine, and, all in my mind.
________________________________
Help support StraightChuter.com and stay balanced with a CamelBak Hydrobak Hydration Pack from Backcountry.com. Click on the photo below…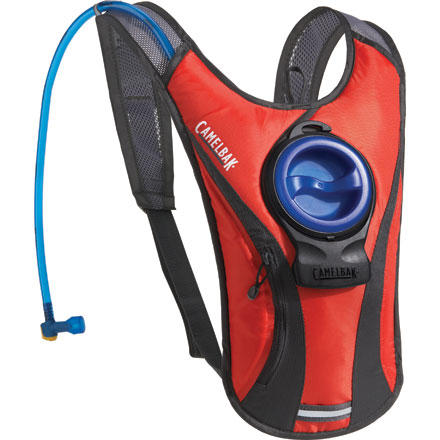 Category: Events