#3 – Stairs Gulch
Although Stairs Gulch in Big Cottonwood Canyon is a major classic, I've only skied it a few times in the last fifteen years as it is so big, dark and scary.  Stairs has a long history of fatalities and I'd suspect that far more accidents have happened there than any other couloir in the Wasatch Mountains.  Like a human fly trap, Stairs Gulch lures people in with a parking lot right at the bottom and a nice little hiking trail which leads right into it.  But, what you can't see from below is that the line goes up for 4,800′ to a 152 acre starting zone of slick rock slabs with 270 degrees of exposure.  The chute faces north, but also has east and west facing starting zones as well.  All of this funnels down through a narrow gully, which at times is only 20 feet wide.  Hard or soft slab, creep or climax, winter, spring and fall, sluffs, or major rippers, if it is an avalanche, Stairs will get it.
It also has some excellent skiing.  :) 
This morning's descent was probably the best conditions I've ever skied Stairs in – stable, old powder with a few rocks, old avalanche debris and a bit of early morning flat-light thrown in just to keep it interesting.
Tomorrow: Phee Fi Figgly Oh
________________________________
Help support StraightChuter.com and light up Stairs Gulch like a rock concert with a Black Diamond Icon Headlamp from Backcountry.com. Click on the photo below…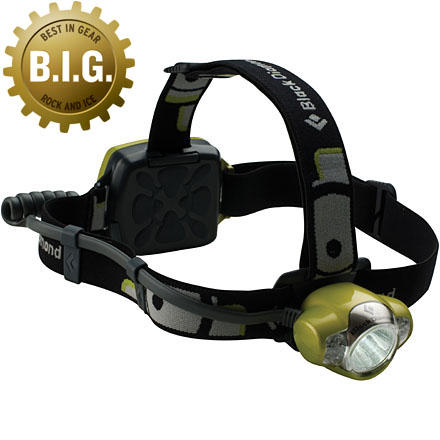 Category: current conditions