The Law of Luggage states: "The amount of stuff you carry will expand to fit whatever size backpack you have." For this reason and a few others, I use a tiny little 15 liter pack for backcountry skiing in the Wasatch.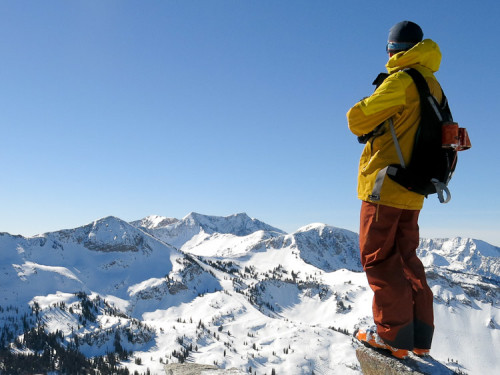 Between racing packs and mechanized skiing packs, there are quite a few small packs on the market today. The mechanized skiing packs are meant for chairlifts, heliskiing or cat skiing, but for fruffy places like the Wasatch where it doesn't get that cold and you are never far from the road or help, they make great backcountry packs as well.  I've been using a Mountain Hardwear Chuter 15 pack for the last few years, which was only on the market for about ten days, but there are plenty of other good ones out there.
Advantages:
It is much easier to ski with less weight and bulk on your back.
With a really small, light pack, most of the time you can get by with just the sternum buckle and hardly need the waistbelt buckle
Less weight means more vertical
A light pack means more fun and less pain.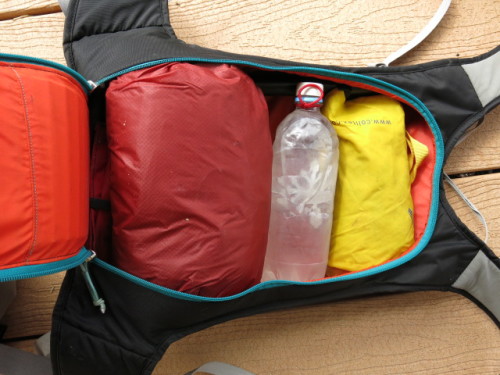 The external pockets hold avalanche gear (shovel, handle, probe) and the interior is just big enough for a puffy jacket, a liter of water, a bit of food and a tiny First Aid kit.  Extra gloves, thermos and ski 'poons need not apply.
One key design feature to look for in a micro pack is the ability to strap things onto the back of it. I prefer a centered hypalon daisy chain with slots wide enough for a Voile strap.  This way you are assured of always having a Voile strap with you, plus you can attach bulky items like skins or jackets.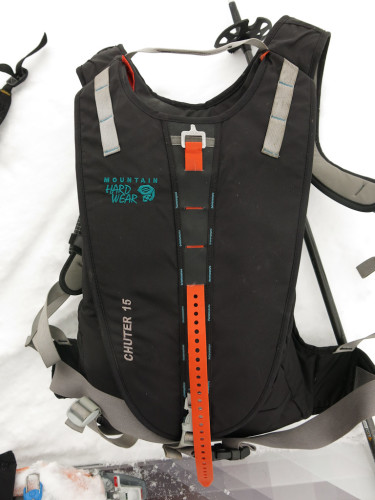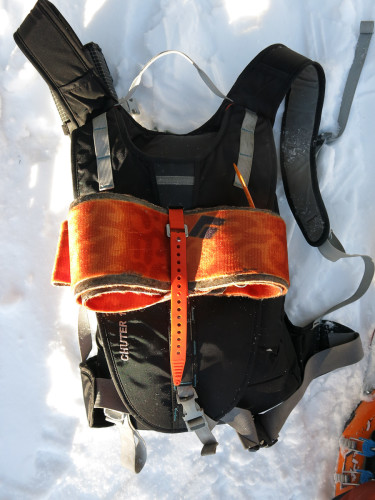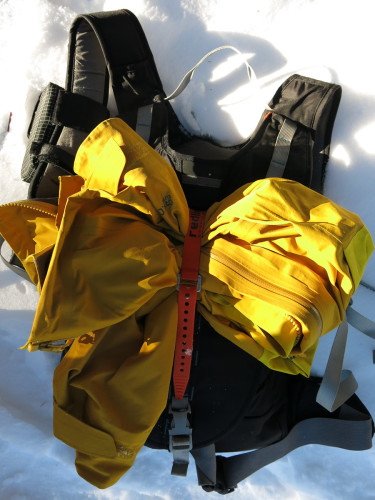 As far as not being able to carry much, it is something you get used to.  As ultralight hiking guru Ray Jardine says, "If you need something and you don't have it, then you don't need it."  In other words, you will have to make do.
________________________________
Help support StraightChuter.com and check out the micro POC Thorax 11 JetForce Backpack from Backcountry.com. Click on the photo below.
Category: 02 Gear, Gear Reviews