… must now be written.
Waking up at 4:30am to go skiing on a work day never gets any easier, but is always rewarding.  One of the first times I ever did it I remember being terrified that I'd get to work late and be fired on the spot, but 200+ Dawn Patrols (DP's) later that still hasn't happened and most likely never will.  The hardest part about DP'ing is just dragging your ass out of bed and from there, with the exception of the skinning part, it is all downhill.
Rule #1 – Get up IMMEDIATELY when the alarm goes off.  No snoozing allowed.  You shan't recover from the evil Dream Bar that early in the morning.
Rule #2 – Have all of your stuff packed and ready the night before.  You can't think straight at 4:30am.  Pack everything up, put it in the car, attach your skins to your skis, girth hitch your headlamp onto your pack (quick & easy access in the dark), preadjust your poles for skinning, etc..  You should be able to start skinning within five minutes of turning the car off at the trailhead.
Rule #3 – Don't be late.  Making people wait for you at 5:30am pushes the limits of friendship, plus, if someone is going to oversleep at that hour, it will be by a lot, not just a few minutes.  One of my favorite No-Wait-State stories went like this;
"Well, Dave isn't here. Should we wait for him?"
"What time is it?"
"5:01"
"I think we just did."
Rule #4 – If you bring a friend, you are responsible for him/her.  It is just the way it goes.
Rule #5 – Being self sufficient is essential.  Wandering around in avalanche-prone mountains while being under a time constraint and exercising hard in the pitch black requires a large amount of personal assumption of risk, to say the least.  Your partners can only help you so much.
Rule #6 – Pick a safe objective where you stand a good chance of not getting lost, whacked by an avalanche, having your car towed or falling to your death in the dark.  There's a good reason why certain runs are considered classic DP outings.
Rule #7 – Forgetting your headlamp, skins or boot liners qualifies as Grounds for Rounds at a local bar at some future date.
________________________________
Help support StraightChuter.com and light up the night with a Black Diamond Cosmo Headlamp on sale now at Backcountry.com. Click on the photo below…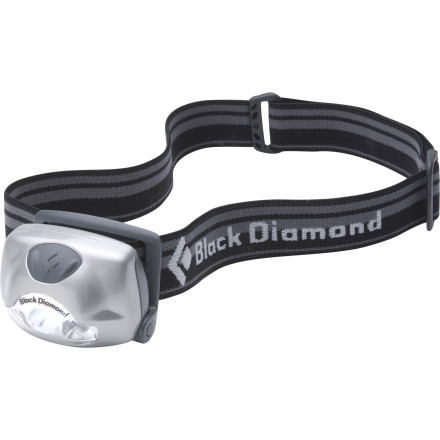 Category: Tips & Technique