As much as anything, I love learning new snow stability test as I get bored doing the same old ones over and over.  I use to do a lot of Reusch Block tests, but over the years they started getting smaller and smaller.  Nowadays, I'm into digging a pit which is big enough to preform three isolated column tests – one shovel shear, one compression, and then a repeat of whichever of those two seemed most valuable.  I prefer lots of half-assed pits over one mega pit as conditions vary so much.  Because of this, I dig a lot of my pits with my skis on and only spend about 5-10 minutes max per pit.
I was out with Dylan Freed the other day who showed me the Extended Column Test, which I like as it uses the same pit format as the above tests and shows not only weak layers, but also gives you an idea of how easily they will propagate. The test is just like a compression test, except you use an extended, triple-wide column, and thus the name – the Extended Column Test.
Dylan also passed along the written description from the  Applied Snow and Avalanche Research at the University of Calgary which can be found here.
________________________________
Help support StraightChuter.com and pit-out with the best of the best shovels, the G3 AviTECH Shovel from Backcountry.com. Click on the photo below…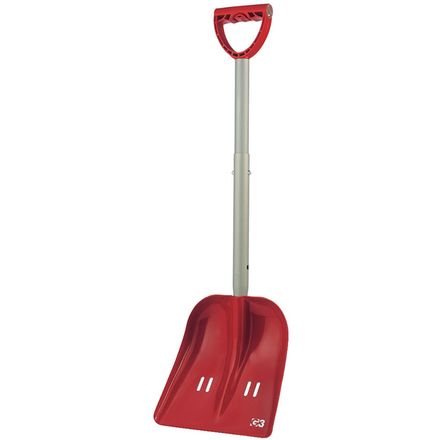 Category: 07 Avalanche Avoidance