After being berated by Talisker's tram lobbyist, Ted Wilson, I thought I should go up to the area in question and check it out myself to see if I was over-reacting to the issue. I don't think I was.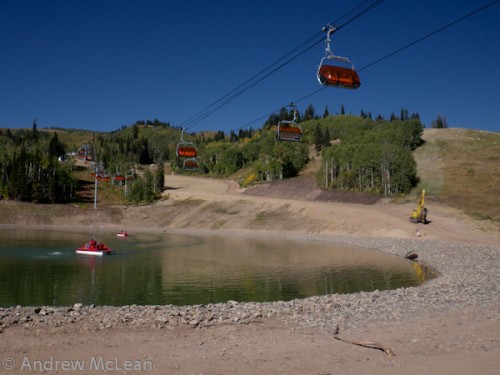 The Canyons is the largest ski resort in Utah and the fifth largest in the US. I live ten minutes from the base of the resort and have never spoken out about any of their expansion or development plans for one simple reason: it's on private property.  If they want to develop their land as shown in the photo above by creating artificial lakes to hold snow making water, running gondolas to every knoll, cutting roads, plugging in mansions and lodges on every 5 acre plot and bulldozing the whole thing, as long as they aren't asking for zoning variances or CUP's, I don't object.
What I do object to, a lot, is when they try to start expanding their empire onto adjacent public lands as shown in the photos below.  Once infrastructure like tram towers are installed in terrain like this it is never removed, and not only that, but it serves as an excuse to develop the public land even further.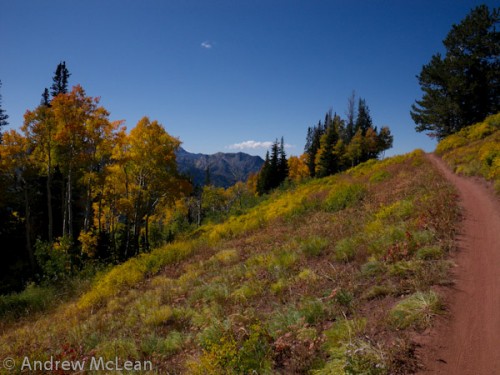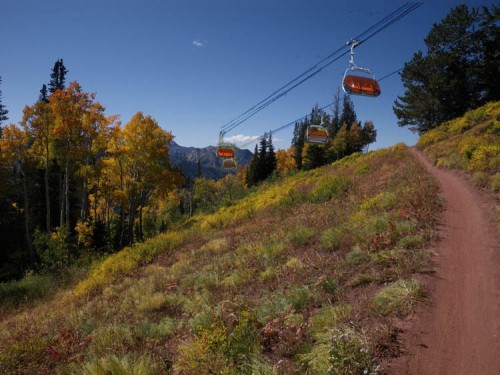 Eighty-five percent of Utah's population, or 2.36 million people, live within fifteen miles of the Wasatch mountains and public trails like this.  According to the Envision Utah study, the overwhelming majority of those who responded are opposed to ski area expansion onto public lands.  Areas like this may not be pristine wilderness in an Antarctica sense, but they are coming under increased development pressure from the ski resorts.
This ridgeline does not need a tram over it, especially under the lame pretense of being used as public transportation.
Category: Wasatch Mountains