Through some sort of lucky harmonic convergence, I'm going to be joining Todd Offenbacher as an Ice Axe Expeditions guide on two trips up to Svalbard this May. This is a very cool and unusual place, not to mention that it also has excellent skiing, sailing adventures and wildlife, including Ursus Maritimus, or polar bears.  In 2011, I spent close to a month in Svalbard on a three-part skiing adventure which started with Noah Howell and myself tent camping out on the ice for about ten days and then finished with two separate weeks of sailboat based ski mountaineering guiding.
Starting out at 78 degrees north, this trip has a distinct Arctic flavor to it, but without the burdensome polar logistics.  After flying a commercial airliner into Longyearbyen (LYR) airport and spending a night in a nice hotel, we board a cruising sailboat and head out into the passages and fjord to go ski touring for a week. All of the meals on the boat are prepared by the crew and included in the price.  The guiding is also included in the price and comes with the added benefit of the guides packing a very heavy rifle for polar bear protection whenever we go ashore.
The client/guide ratio is 4:1 and there are two weeks to choose from:
May 15-22, 2016  (one spot available)
May 22-30, 2016 (3-4 spots available)
As always, the Mistress of Ceremonies is Karyn Stanley of Ice Axe Expeditions, which means the trip will run flawlessly.  If you have any questions about pricing, dates, logistics or similar trips, contact Karyn  or check out the Ice Axe Expeditions website.
________________________________
Help support StraightChuter.com and tour uphill with a pair of Julbo Aerospace – Snow Tiger Photochromic Goggles from Backcountry.com. Click on the photo below.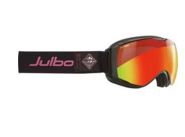 Category: Announcements, Trip Reports