The second annual Super Fly Open kiting festival was held this last weekend at Powder Mountain, Utah.  Affectionately known as Pow Mow, the Eden based ski resort has an exposed ridgeline perched right at its summit which makes for perfect kiting conditions.  There aren't many obstacles to collide with and the wind can be moderated by going higher (stronger) or lower on the hillside.
The festival is a loose affair with a variety of freeriding, kiter-cross, cross-country, big air and rail riding competitions, as well as parties, a Best Girls talent search and  evening presentations.
As a self-taught kiter, I like going to festivals like this as I always learn a lot.  While I have no problem catching air, my landing sucess ratio is about 10%, so I tend to keep my skis on the snow as much as possible.  Over the weekend I heard this referred to as "mowing the lawn" (going back and forth over and over) which seems humourously appropriate.
As one of the main sponsors, Best Kites had a quiver of demo kits available.  The technology on these beasties is impressive and in the right hands there is no limit to where riders can go – upwind, downwind or extended flights.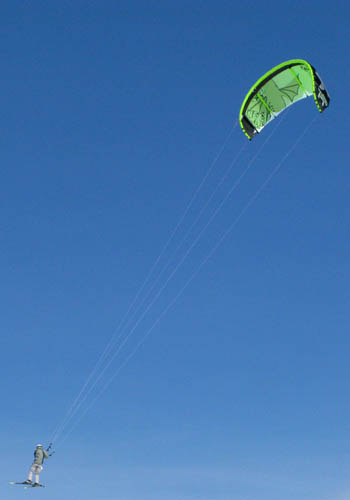 Since riders discovered the kiting potential at Pow Mow a few years ago, the resort has fully embraced the idea by dedicating a chunk of their property exclusively to kiting and offering lessons and rentals through the Best Snowkite Center.  Maybe they can teach me how to actually land standing up instead of on my head…
________________________________
Help support StraightChuter.com and fly high with a Best Kiteboarding Yarga Kite on sale now for as little as $400 at Backcountry.com. Click on the photo below…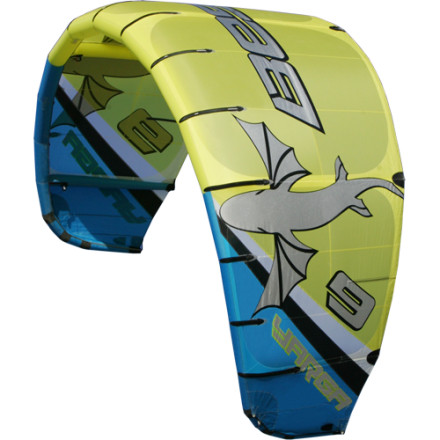 Category: Events