Seeing the front-page news of stocks hitting a new high only reminded me of the miserable performance of my personal tracking index – the Wasatch Snow Depth Fund (NASDAQ – WDSUX) which is tracking towards a record low. As a measure of intense personal displeasure (IDP), the recent heat wave and lack of new snow has driven our current snowpack depths to less than they were at this time last year, which if you haven't repressed the memory, was the worst in roughly 30+ years. The Great Powder Depression is upon us and there have reportedly been runs on the ticket windows and concierge desks by people desperate to get out of skiing and into a safer haven, like biking, before it is too late.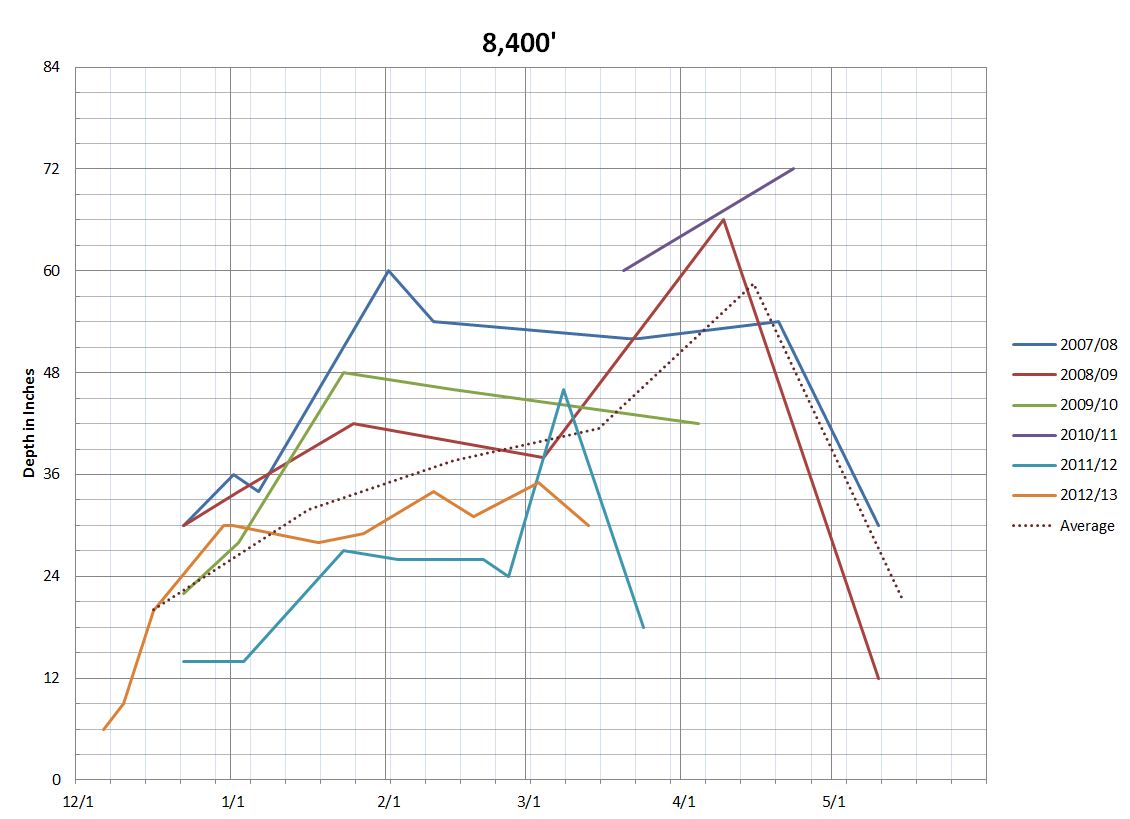 My first impulse was to blame it on my sucky snow-stake chart, which is erratically updated, located in a poor spot and worst of all, tracked in inches which reeks of snow science unprofessionalism . Unfortunately, this theory was invalidated the other day when the Utah Avalanche Forecast Center posted similar data: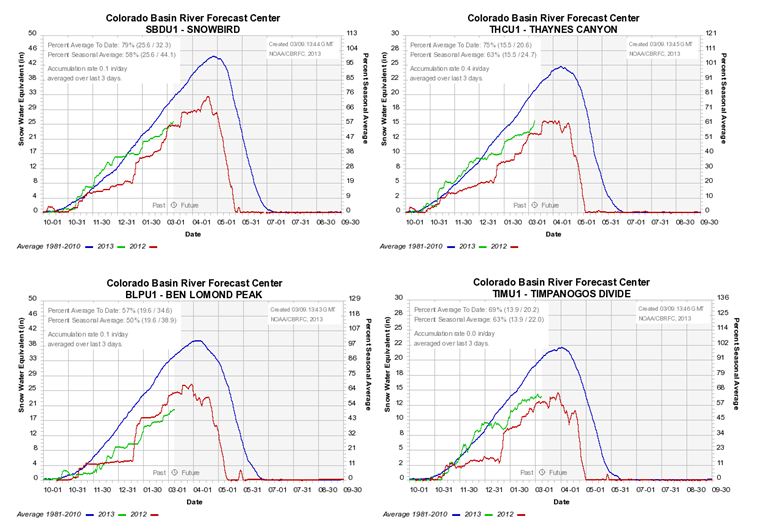 From 03/09/13 – blue is the historical average snowpack depth, red is the horrible 2011/12 season and green is this year.
But, even though we've had a low snowpack, the skiing has been pretty good.  What's different about this year is that the snow has at least layered in nicely and is supportable, unlike last year which had such a rotten base it reminded me of The Eagle Forum (<— Utah humor). The real downside of a lean year is that the lower elevations never fill in, which exponentially reduces the amount of skiable backcountry terrain. When the peaks get blown out and the bottom never fills in, it means only a very narrow band of skiing is good, which then gets immediately tracked out.
I know, I know… talk about 1st World problems.  It is almost as bad as dropping an iPhone.
________________________________
Help support StraightChuter.com and magnify what is left of the snowpack with a Brooks-Range Folding Magnifier X10 from Backcountry.com. Click on the photo below…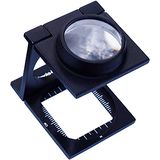 Category: current conditions, Wasatch Mountains