Regardless of technique, one of the hardest things about steep skiing is committing to the first turn.  Unlike climbing where you start at the bottom and slowly gain more exposure as you go up, with steep skiing, you are looking at the taking the maximum whipper if you blow the first move.  I personally love this aspect of the sport.  :)
There are a bunch of tricks to taking the sting out of the first turn.  My favorite, if it is at all possible, is to find a descent which allows you to make a few warm-up turns before getting down to business.  This is especially important with backcountry skiing as something like a boot left in tour mode or snagging a pole on a pack strap can ruin your day.  Even if it is just a turn or two, try to reef on your gear as much as possible just to make sure everything is buttoned up tight.
Technique-wise, Hilaree O'Neill had a great tip, which was to make a modified Stem Christie turn.  Stem Christies, in case you have forgotten, are snowplow turns, then going back to parallel skis in between.  This technique works as it forces your body out and over your skis in a controlled manner and gets you moving downhill.  It is also a good technique in deep or heavy snow when you might have trouble "clearing" your skis from the snowpack.  Once you get moving, you tend to stay on top, so it is mainly just the first turn that needs to be done this way.
But, more than anything, the first turn is a game of mental warfare, especially if you are staring at a 3,000′ void.  The key is to relax.  Remind yourself that you are here because you want to be (hopefully) and that you have made millions of turns before and this one will be no different (hopefully).  Even though your mind may be firing hard on all cylinders, try to take a breath, relax, clear your mind of everything… and just do it.  If it goes well (hopefully) every turn gets a little bit easier and after you've made a dozen or so, the fear has subsided and the skiing becomes a blast.
________________________________
Help support StraightChuter.com and keep your head together with a Petzl Ecrin Roc Climbing Helmet on sale now at Backcountry.com. Click on the photo below…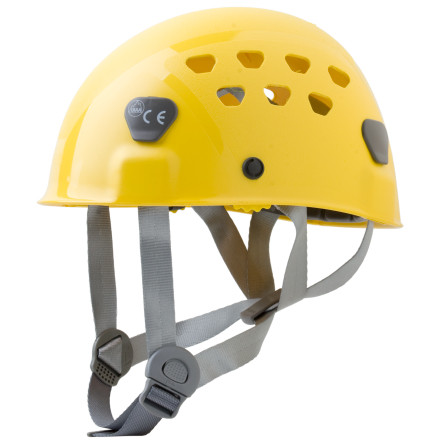 Category: 06 Downhill