I took a skiing time-out yesterday to go crack climbing at Indian Creek, Utah with Brad Barlage. While we were roping up, Brad showed me this cool little trick for tying a Bowline knot around your harness. 
Bowlines are the King-of-Knots as they strong, simple and easy to untie after they have been loaded.  Because of this, they are the knot of choice for sailing, but for climbing the "easy to untie" part can be problematic if it happens when you don't want it to.  For this reason, many climbers back them up with a securing overhand knot. 
Bowline connoisseurs might notice that in this demo the tail is outside the legs, instead of inside.  This can be fixed by feeding the tail through the hole in the other direction.
________________________________
Help support StraightChuter.com and tie in with a Beal Booster III 9.7mm Climbing Rope on sale now at Backcountry.com. Click on the photo below…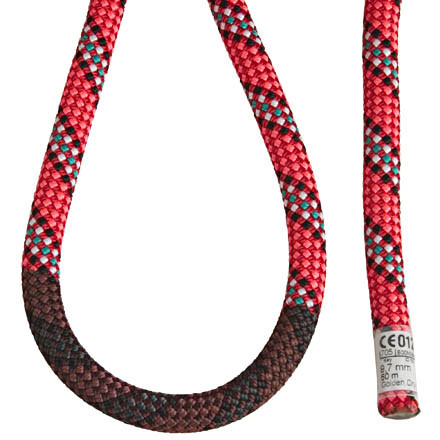 Category: Tips & Technique