Rarely, if ever, have I experienced a place that gets me more excited about ski mountaineering than the Slotterhouse in the Wrangell-St.Elias National Park & Preserve in southeast Alaska. As a disclaimer, I like exploring remote areas with plenty of options, not just a single huge peak or exclusively steep skiing terrain.  This preference evolved over a series of trips where we set out to ski one peak, or an area with nothing but steeps, only to get completely shut down by weather or bad snow stability.  Big peaks are fun, but they are a bit like placing all your eggs in one basket – you either score big, or are completely busted.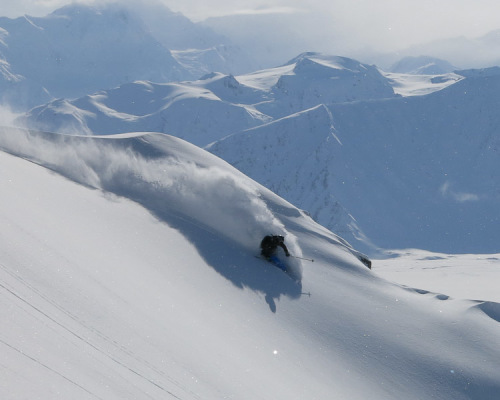 With 28 separate cameras or recording devices, this was a very well documented trip.  Garrett Grove's photos have recently appeared in the October 2014 issue of Powder Magazine, as well as in the latest Black Diamond on-line catalog.  Noah and Jonah Howell used the Slotterhouse footage in their latest PowderWhore video "Some Thing Else."  Thomas Gaiserbacher brought along a really nice Sony camera as well as a GoPro and captured incredible images which I think are appearing in the European "Backline" magazine. It was a very photogenic trip and by comparison my photos barely do it justice.  But here they are.
This slideshow requires JavaScript.
________________________________
Help support StraightChuter.com and capture the slots in highdef with a GoPro HERO4 Black Edition from Backcountry.com. Click on the photo below.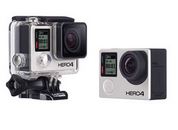 Category: Trip Reports