Here's a skinning trick I use all the time, which for lack of a better term I call "crabbing" as the idea is move sideways like a crab. This technique is useful for getting around short, slick, firm areas such as you might find on a ridgeline or when trying to contour around a rib feature.  The first part of this 30 second video shows the standard issue slipping/patching/turfing technique and the second half shows crabbing.
The underlying concept is to get off your edges (which won't do anything for your skinning) and instead turn your skis uphill and flat, so that you can maximize their surface contact with the snow.  I typically use this for short sections, like a couple hundred feet at the most, and if more than that is needed, I'll start booting or change my route to something with less contours.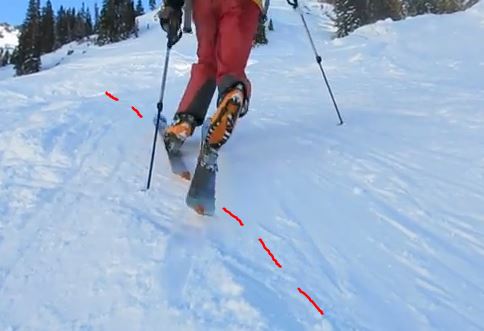 Trying to follow the direction of travel as shown by the red line will force you on to your edges and in turn lead to a nice faceplant.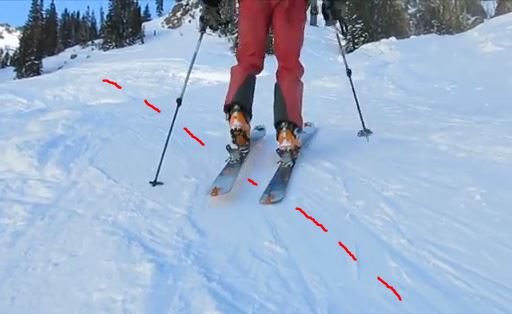 By turning your skis uphill and flattening them out, you can still follow the direction of travel by taking crab-like steps sideways.
________________________________
Help support StraightChuter.com and crab like a mofo with a set of Black Diamond Ascension Nylon STS Skins from Backcountry.com. Click on the photo below…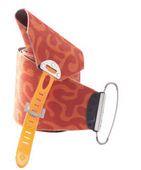 Category: 05 Uphill, Tips & Technique