A common skinning malady is to turf face-first just as you are committing to an uphill kickturn on a steep, greasy switchback.  This can be fun the first few times it happens, but gets old quickly and can be easily remedied. 
Over time, skin tracks get beat-out for a variety of reasons.  One of the main culprits is when subsequent skinners come up a few inches short of the turning point and instead of taking a six-inch baby step, they rush the turn, which essentially makes it steeper than it already is.  Another common problem with switchbacks (especially steep ones), is that people stomp their skins to help set them before starting the turn, which further steepens the track by creating divots that have to be climbed out of.  But, none of this matters as there is a way around this turf-fest. 
The solution involves two simple steps.  The first is to go deeper into the kickturn "box" (an unofficial term) such that you are overshooting the switchback to the point that your lower boot is now even with the upper track (#1 below).  After this, with your new leading foot, step DOWN across the skin track (#2 below) instead of stepping directly into the skin track.  This gives you a nice solid platform so that now, as you bring your new ski around, you can step back into the track and be on your greasy way.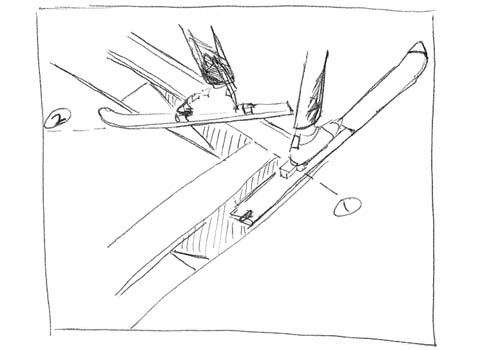 ________________________________
Help support StraightChuter.com and stop a bloody nose after a switchback attack with an Adventure Medical Ultralight Traveler First Aid Kit from Backcountry.com. Click on the photo below…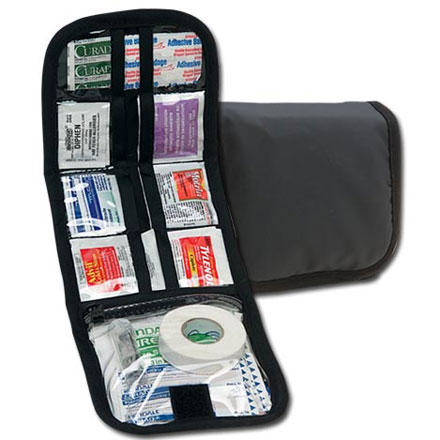 Category: 05 Uphill