While skinning up Argenta today I was reminded of the term "skinning in a sandbox."  About the only silver lining on this condition is the apt and funny mental imagery of actually skinning uphill in a sandbox, but aside from that, it is a very frustrating experience.  What makes it so annoying is that it is not the skins that are slipping (although it feels like it), but the snow sheering on itself.  This condition often happens when surface hoar crystals start to get as big as potato chips (as is happening now in the Wasatch), or when the top layer in the snowpack becomes very faceted and rotten, which is also happening.
There are three things that can be done to alleviate the misery;
Cut your skin angle down.  I love my high pegs as much as the next skinner, but you can't sink the spurs into the track angle if the snow itself is sheering. 
Concentrate on establishing your uphill, inside edge with each step.  Skinning is just the opposite of skiing and your uphill, inside edge is your "control" edge.
Be patient.  Mellow out.  Relax.  Hum a little tune.  You aren't going anywhere fast.
There is also a popular forth option, which is to blame it on someone, like the Finns or Norwegians.  :)
________________________________
Help support StraightChuter.com and smile like Julia in a pair of Mountain Hardwear Women's Sychro Pants from Backcountry.com. Click on the photo below…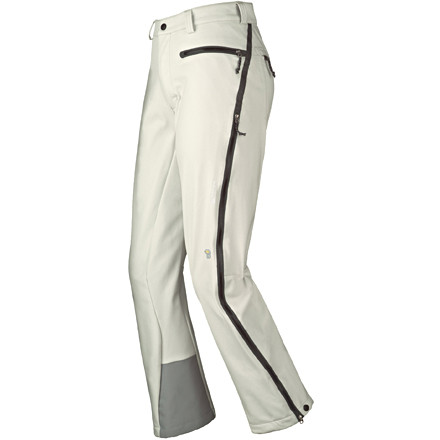 Category: 05 Uphill