I doubt that most visitors to Park City will ever need to rappel during a ski descent while on vacation here, but rope work and anchors can come in handy for ski mountaineering descents. At times it might be a full-on rope stretching affair like skiing the Grand Teton in low snow, and at other times it might be a quick & dicey anchor just to provide a bit more security while skirting an exposed section. Regardless, rappelling during a ski descent will make you very, very sexy.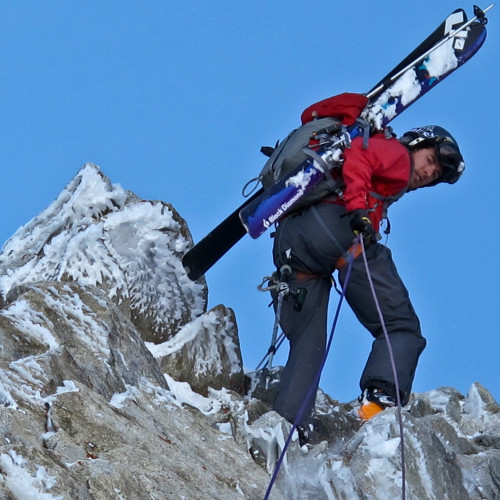 Noah Howell proving my point.  Ladies, take a number.
Anchors come in two flavors – temporary and fixed.  Temporary anchors generally use skis in an "I",  "H" or "T" configuration.  The advantage to them is that they can be quickly set in the middle of a snow slope, but the downside is that, unless you are willing to leave your skis, the last person has to pull the anchor and down-climb.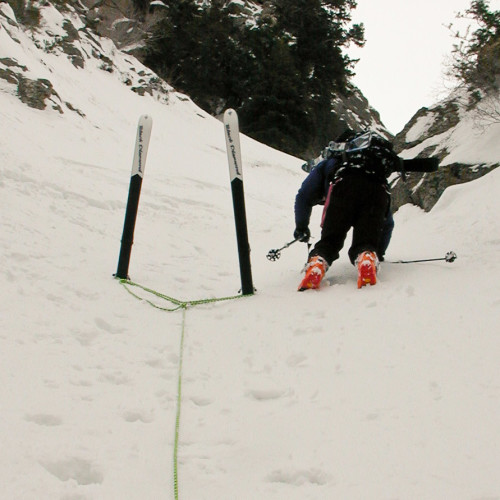 Scott Franklin down climbing to a temporary ski anchor which was used to get us to the fixed anchor on the Y-Not Couloir. I rap'd first, then belayed Scott to me after I had clipped into the fixed anchor below.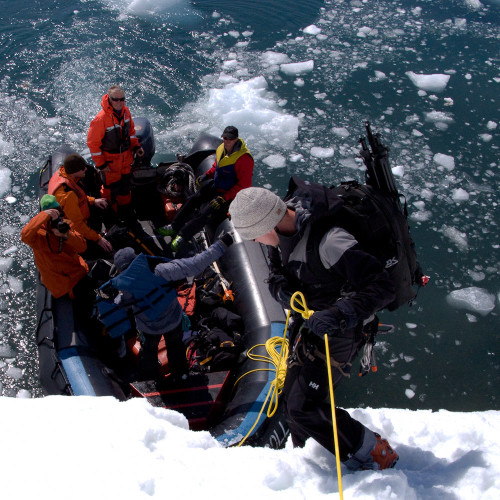 Handline rappelling into a Zodiac in Antarctica.  In this case, I went last and pulled the anchors, then downclimbed into the boat without a rope.
Fixed anchors are things like trees, rocks, pitons, nuts or bolts which are fixed in place and left. Trees and rocks are by far the best as they can be easily slung with a piece of nylon webbing, but they don't always show up where you might want them.  Pitons and nuts are good because they don't cause permanent rock scaring, but for ski descents, they are often located in places which gets a lot of freezing and thawing, which can cause them to loosen over time.  The Northwest Couloir of the Pfiefferhorn had a cluster of pitons and nuts which could be lifted out by hand before they were replaced by bolts.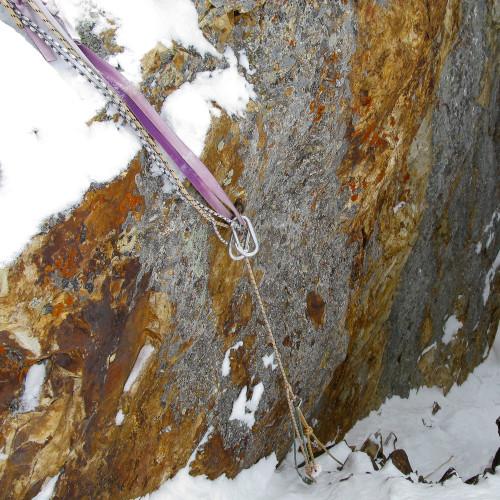 Before: A snaggle-tooth mess of a piton, bolt, runner and rap line anchor on The Heart of Darkness.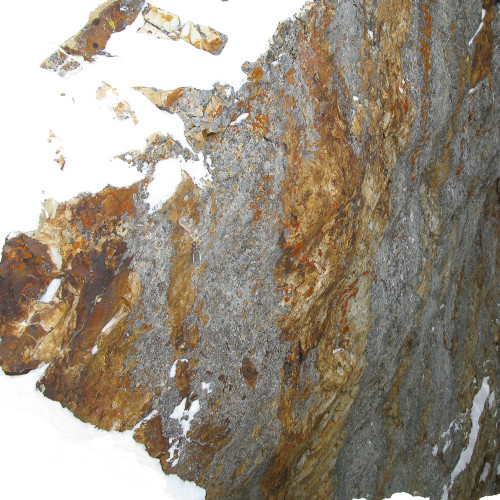 After: A cleaned up two bolt rap anchor.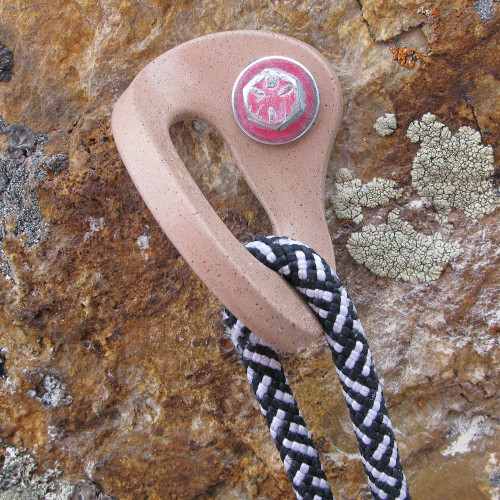 Bolt hangers (the metal thingie you actually clip into) also come in a variety of flavors.  For rappelling, most anchor are, or should be, equipped with rap hangers which are designed to have the ropes passed directly through them.  Adding slings and carabiners not only weakens the system and adds visual litter, but completely defeats the purpose of rap hanger bolts.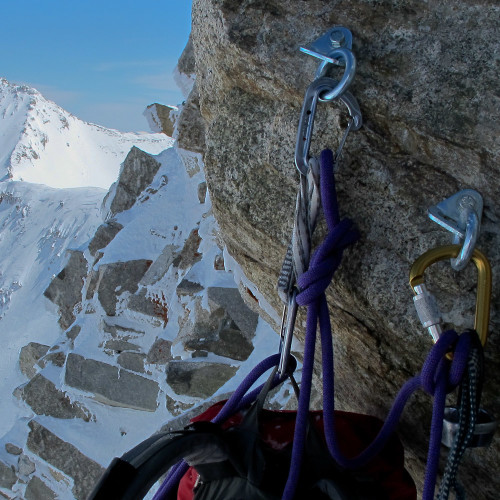 These hangers are made for rappin' – no need to add slings.
On short and popular rappels, it is common for people to leave ropes in place for future parties.  While this is a nice gesture and something I've done myself many times, the ropes tend to get frozen in place, buried under snow or hit by rocks and/or avalanches so they quickly become useless mountain litter.  Most people carry their own ropes anyways, so leaving one in place is not necessary.
It's hard to make a steady diet of it, but sometimes adding a rappel or rope work into ski descent can be fun.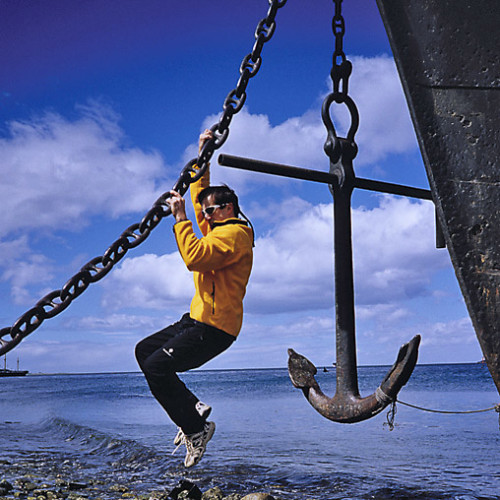 Rob Raker climbing an anchor – not to be confused with a climbing anchor.
________________________________
Help support StraightChuter.com and rap like a boss with a Sterling Fusion Nano IX DryCoat Climbing Rope – 9mm from Backcountry.com. Click on the photo below.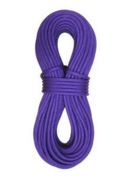 Category: 02 Gear, Gear Reviews, Wasatch Mountains