After long hiatus, I made a trip back to the east side of the Sierra range last weekend for the Eastern Sierra Avalanche Center fund raising party.  This area is one of those places that after visiting it once, you swear you are going to return for annual skiing trips as it is incredibly beautiful and has fantastic terrain.  But, in a perverse case of misery love company, the Sierra is having an even worse year than the Wasatch, which is currently on track to being one of the worse years on record.   Given the choice between skiing a 12″ base of rotten snow over rocks in the Wasatch or going alpine ice skating, hiking and rock climbing in the snowless Sierra, California wins hands down.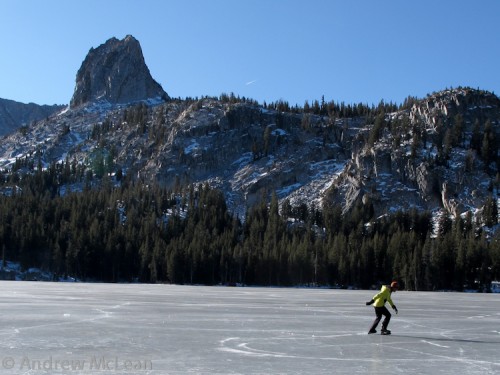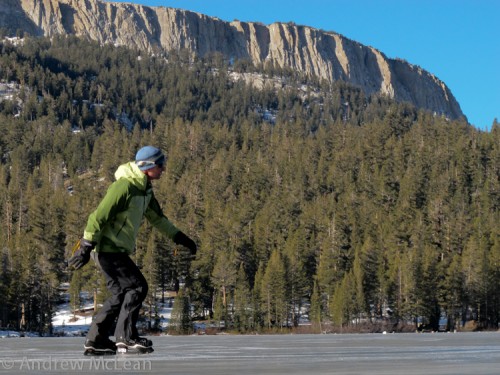 The aptly named "Lake District" around Mammoth Lakes has an endless supply of beautiful alpine lakes which are now all frozen over and snow free, which makes for perfect skating.  I hadn't skated for years, but the $40 investment in a pair of used hockey skates was instantly worthwhile as the setting is so sublime and the access is so easy.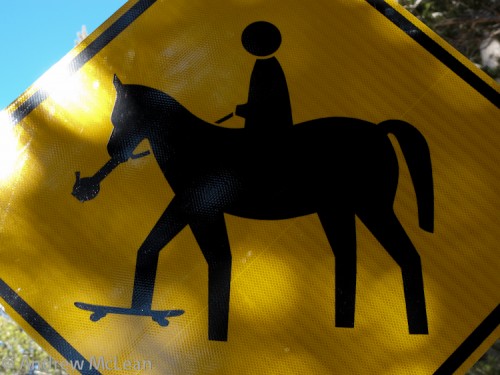 It was also nice to get a break from Utah, where we hardly ever see anarchy like this.
We also had a chance to head down to the Owen Gorge for some climbing.  There wasn't any water flow in the gorge last time I was there, but nowadays there's a steady creek running through it with trees, wildlife (aside from snakes) and fauna, as well as fantastic climbing.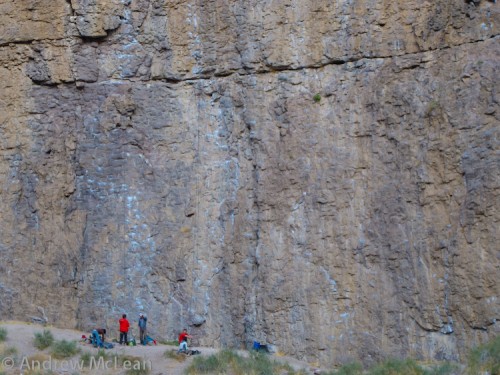 Owens now has over 1,200 climbs in it and a high proportion of them are in the 3-5 star range.  It's a blast!
________________________________
Help support StraightChuter.com and clip in quick with a Black Diamond LiveWire Quickdraw from Backcountry.com. Click on the photo below…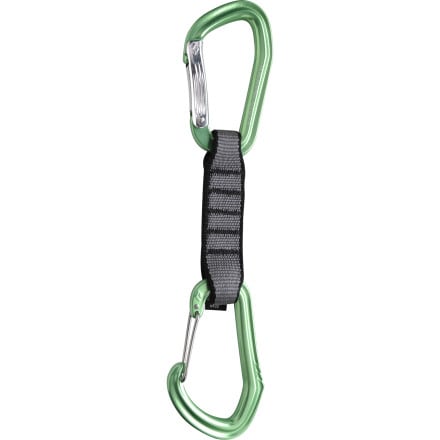 Category: Trip Reports