It only took me about 25 years to get around to it, but after being on my wishlist for far too long, I finally made it up to Idaho's Pioneer Mountains recently.  I first heard of them from Pete Patterson who told me that they were his favorite range, which says a lot considering that Pete has skied all over the world.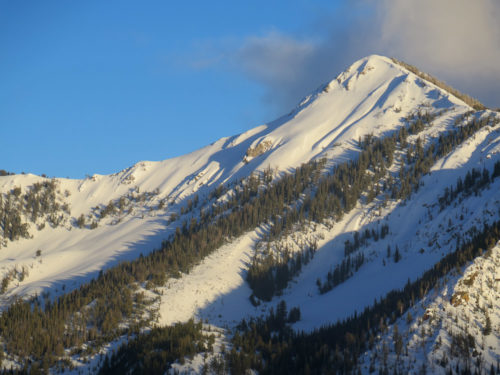 The Pios are a small but rugged range.  The highest peak, Hyndman, tops out at 12,008′ and from the summit, you can look two ridgelines to the west and see the cut slopes of the Sun Valley ski area.  We were skiing there in late April of 2017 after a big snow year and there was still a very deep snowpack.  It's an ideal place for spring skiing and ski mountaineering.
Pioneer Hut Photo Gallery
Sun Valley Trekking has a yurt in the area, which makes the logistics much easier as it is a fairly long (6 miles?) approach to get in and out of the skiing zone.  We stayed in the yurt as a group of eight and Joe St. Onge, the owner of Sun Valley Trekking, hauled our gear in with a snowmobile, which was deluxe.
The Pioneers have a huge variety of skiing, ranging from safe & mellow hills right out of the yurt to legitimately burly peaks and steeps.  The range also has passable cols conveniently located on most of the ridgelines, so tourers can circumnavigate peaks and connect the dots for longer outings.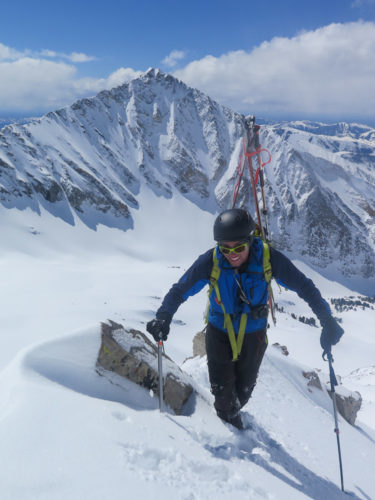 Overall, it is an excellent range and well worth the wait, although 25 years might have been a bit too long.
________________________________
Help support StraightChuter.com and stay warm on your next yurt trip with a Mountain Hardwear Bozeman Torch Sleeping Bag from Backcountry.com. Click on the photo below.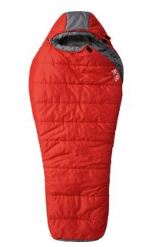 Category: Trip Reports