At a recent seminar, a speaker from "Backpacker Magazine" described his reader base as "geo reference oriented" which I think was a nice way of saying "geeks with GPS's."  As I am guilty of the same sin, I wanted to see about putting some classic Wasatch tours on-line and see how it works.
The tour below (Pink Pine, an excellent quick outing, or safe first tour) is created in Trimble Outdoors and has all sorts of download options, including sending it to your GPS enabled phone.  Since I don't have one, I'd be interested in seeing how it works if anyone actually tries this.
[iframe http://www.trimbleoutdoors.com/ViewTrip.aspx?isapi=1&tripID=611058 650 700]
The potential for this sort of mapping is vast as it has embedded photos, gps way points, a variety of terrain overlays (satellite, topo, hybrid, map) and it can be downloaded to devices like your phone, computer or GPS.
________________________________
Help support StraightChuter.com and get down and geeky with a Garmin eTrex H GPS from Backcountry.com. Click on the photo below…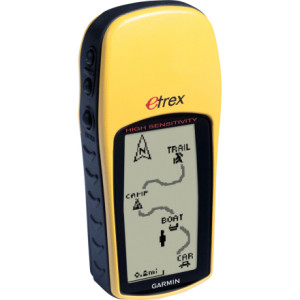 Category: Random, Route Guides