Park City Mountain Resort (PCMR) has filed a lawsuit against Talisker, who happens to be their neighbor, competitor and landlord. The crux of the lawsuit is that Talisker recently bought up all the land underneath the Park City ski resort and while PCMR thought their lease was good until 2051, Talisker says that it expired in April 2011. This lawsuit came as a surprise and PCMR has put together a website explaining their side of it here.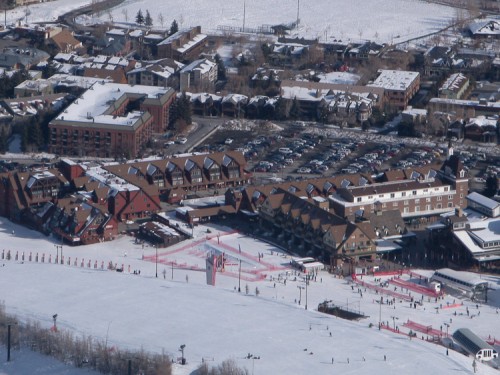 PCMR owns all the base facilities, parking areas, ski lifts and water rights, but not the actual ski runs.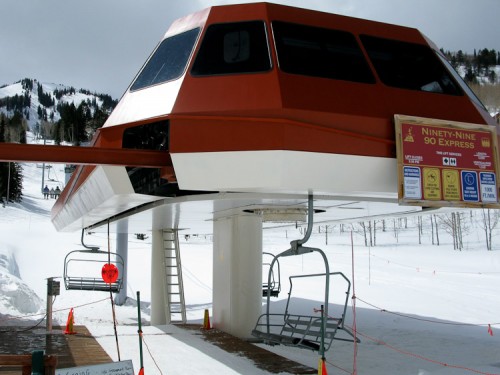 Talisker has figured out a way to make money by running empty lifts.
I'm not sure why PCMR didn't buy the land they are on in the first place.  The town of Park City originally boomed with mining and much of the land was owned by United Park City Mines (UPCM). Perhaps when the mining started to die off and skiing was just getting going, neither industry really knew if they were going to thrive or fade, so UPCM held onto the land, which PCMR then leased and built their lifts, lodges and parking lots on. This seems like an unusual situation as most of the resorts I know of either lease from the Forest Service, or own their land.
Evicting PCMR from their land would create a strange stalemate as PCMR owns the water rights, lodges, parking lots, base facilities and lifts. So, what good would all this land be without lifts, or, what good would all these lifts be without land?
________________________________
Help support StraightChuter.com and kick back to enjoy the legal fireworks in a pair of Sanuk Donny Shoes from Backcountry.com. Click on the photo below…

Category: Announcements