Park City has no shortage of Blue Ribbon this and World Class that, but until yesterday, it had one major gaping omission – a climbing gym. This seems like a natural for Park City as a lot of climber types live around here, yet the closest outdoor climbing is 20 minutes away and marginal, or an hour away and excellent.  And then there is the winter, when outdoor rock climbing requires a weekend road trip to southern Utah.
The Mine has been rumored for the last year or so and finally  opened yesterday in Kimball Junction right near the Smith's/WalMart/Whole Paycheck/Post Office/bank/library center of the universe.  It has some beautifully sculpted walls, a treadwall, yoga/weights area, a good dose of natural light and of course, a nice sound system.
Open until 10:00pm on weeknights and 8:00pm on weekends, The Mine has all sorts of options for families, kids and hard-core climbers alike. As far as I know, Andy Jacobsen, who is/was one of the original PowderWhore's was the driving force behind getting the gym open and he's done a fantastic job of it.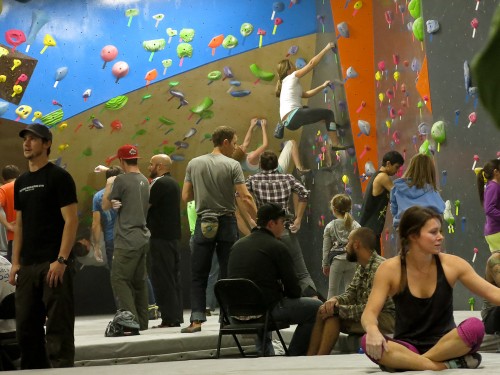 I didn't start climbing until I was in my mid 20's, during which time a friend described it to me as "a really fun way to smash your skull open and kill yourself."   Things have changed a lot since then and its amazing to see how quickly young kids latch on to it.  With all due respect to the Hard Men of yore, I don't think anyone would have guessed that some of the best future climbers would be 15 year-old girls.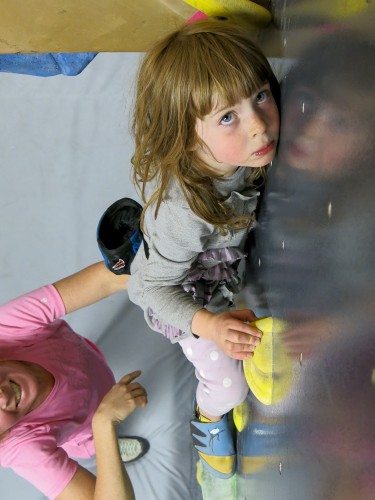 With snow forecast on Tuesday, The Mine will be a great place to burn off any extra energy after a day of powder and before braving The Loco Lizard.
For more info, check out The Mine website or their Facebook page.
________________________________
Help support StraightChuter.com and prepare your kid for lift-off with a pair of Mad Rock Mad Monkey 2.0 Climbing Shoes from Backcountry.com. Click on the photo below…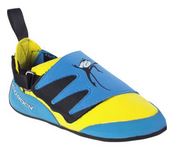 Category: Announcements, Rock Climbing