I'd heard about PackRafts from a few adventurously inclined people, but didn't really get the full picture until I was up in Alaska last spring and had a chance to see a real, live version at the AMH store.  In short, PackRafts are very compact, high quality, lightweight personal rafts made out of durable raft fabric (Hypalon?).  When collapsed, they are about the size of a single wall, two person tent, weigh 4.5 pounds, and when inflated, they can carry all sorts of stuff, including skis, bikes, or if you are a real Alaskan, a meat bag.
Paddling a PackRaft is a lot like paddling a kayak, which is good as I needed something to do with my pathetic boating skills.  The beauty of these little marvels is that you can carry them with you on a skiing, biking or hiking trip, then inflate them and expand on your adventure.  Try that with a hardshell kayak! Because they are so well made, they can take a beating (so I'm told), and if they do suffer a puncture, they are easy to repair.
In keeping with the naval tradition of giving a boat a name with seven letters, three of them being vowels (Eclipse, Torpedo, Titanic…), I have christened my new Packraft "Miracle" as in small miracle and also in reference to my eldest daughter.
Packrafts are available through the Alpacka Raft company, which was started in Alaska, but is now in Mancos, Colorado.  The shipping box reminded me of a story I heard from John Bouchard, who was an early adaptor of paragliders – when he got his first one, he opened the box, and there it was.  No instructions, no warning, no manual.  Figure it out, have fun and try not to kill yourself in the process.  In all honesty though, Roman Dial has written a superb book on packrafting, which appropriately enough is titled "Packrafting!" and tells you everything you need to know about the sport and the potential of these cool little critters.
The only downside I've discovered so far is that I don't know of any other Utards with Packrafts, so I don't have anyone to go with.  If you have one, or know of someone who does, hook me up!
________________________________
Help support StraightChuter.com and power your PackRaft with a Aqua-Bound StingRay Carbon Paddle on sale now at Backcountry.com. Click on the photo below…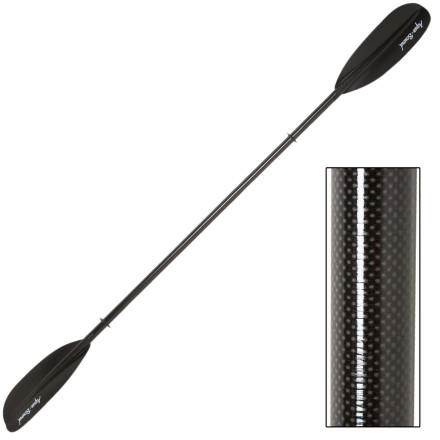 Category: 02 Gear