After seeing an inflated PackRaft in Alaska Mountaineering & Hiking last year, it was love at first sight and I ended up buying one.  PackRafts are burly little personal rafts that are capable of carrying things like skis, bikes, packs or bloody chunks of moose on them.  Deflated and folded up, they weigh in at about four pounds and are about the size of a small two-person tent. There are a variety of paddles available, but I went with the four-part carbon model which is light and compact.
When getting into a new sport, I usually over-estimate my abilities and under-estimate how difficult it will be, which has led to lots of exciting times, especially with kite-skiing.  But, Rick Angell came up with the novel idea of trying a mellow float & bike on the lower Provo river, which turned out to be an excellent idea.
PackRafting is one of those sports where the overall experience is way more fun than the individual components that make it up.  Floating down the Provo is done hundreds of time a day in the summer, but there was something really cool about doing it in a mini boat with a bike, and then riding back.
I've got a ski PackRaft outing coming up next week, which should be a blast!
________________________________
Help support StraightChuter.com and stuff your PackRaft in a Mountain Hardwear Superscrambler Backpack from Backcountry.com. Click on the photo below…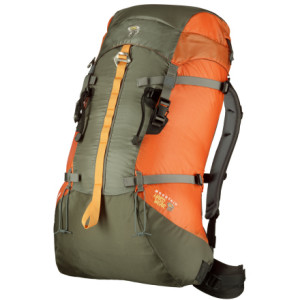 Category: Trip Reports