The Pelican case company has some bitchin' little memory card holders.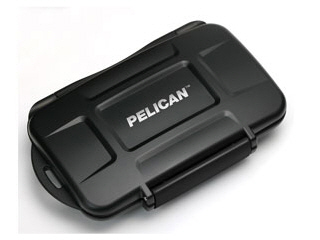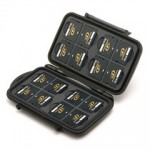 The exterior size is the same on all four versions, but the interior options allow for a variety of media options.  The case pictured above holds 16 SD cards and sells on Amazon.com for about $15.   As with all Pelican products, it is waterproof, shockproof and you can drive your car over it (why not?).
Brunton has continued to expand on its solar panels and personal power plants.  I haven't used the Brunton panels, but similar units (SunLinq) will charge up a camera battery in almost the same time as a 110v wall unit.  Very impressive!  Brunton's solar panel offering includes rigid panels (more for the RV crowd), fold up panels and roll-up panels.  I prefer the fold-up units, like Brunton 12w pictured below, as they pack well and can take a beating.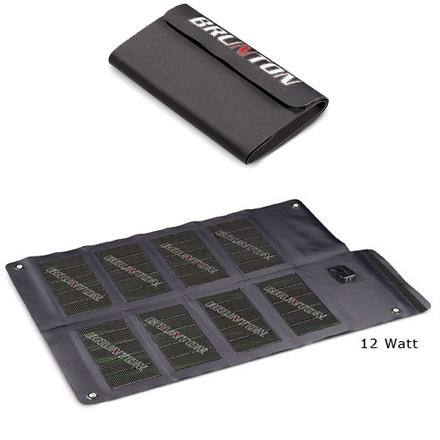 A perfect compliment to the solar panel pictured above is the Brunton Solo 7.5 power storage device (aka smart battery).
This is a very cool little device as it allows you to constantly charge it instead of going directly into your devices, which frees up your devices  during prime sunshine hours.  Then, you can either charge your devices (Sat Phone, camera batts, iPud, etc.) from it, or direct from the solar panel.  It has a built in inverter for AC power, plus, you can charge it from your car or a 110v wall outlet as well as the solar panel.  The Solo 7.5 comes with a variety of different plug configurations, so you can hook it into almost anything.  At 4lbs, it is the ultimate expedition battery.
The SPOT Satellite GPS Messenger is undergoing a major overhaul for next year and among many other improvements, it will be significantly smaller.  I used a SPOT on our recent trip to Mt. Foraker and was very impressed as it worked flawlessly and was an excellent way to keep people back home updated on our progress, or lack of it.  By hitting one of three buttons, you can send a message saying "We're okay and having fun" or "Ohh ohh… we may need help" to "911 NOW."  The checking-in type of message gets converted to a Google Maps waypoint which can then be sent to a phone or email address.  It is a perfect way to check-in on a daily basis or call for a full-on rescue in any language.
The SPOT unit itself is almost brainless to use (turn on, wait, push button) and has a battery life similar to an avalanche beacon – you can leave it running for many, many hours.  Unfortuantely, the website takes a PHD in Computer Science to figure out, or if one of those isn't available, a teenager.  I was personally baffled by it, but got it working eventually.
Garmin is my GPS of choice for no other reason than I've been using them for years, but I might have to rethink this after their stock prices tanked something like 60-75% over the last year or so.  Although they are getting harder to find, my all time favorite Garmin GPS is the Geko 301 which had the compass and barometer features.  If I was to buy a new Garmin, the Dakota 20 looks like a contender.
But, a cool new GPS application is Garmin's Astro system, which uses GPS technology to track your dogs (I guess you could use it on kids as well…), then feeds it back to a GPS you carry, so you can see where you are as well as your dog(s) in real time.  It is meant for hunting, but seems like it would work equally well for tracking wayward dogs, like ours.
I have no idea how they do it, but the control panel even lets you know if the dog is running, treeing or sitting.
At $600 I doubt I'll be getting one of these soon, but you can always dream about your dog's worst nightmare.
Help support StraightChuter.com and check in with a SPOT Satellite GPS Messenger from Backcountry.com. Click on the photo below…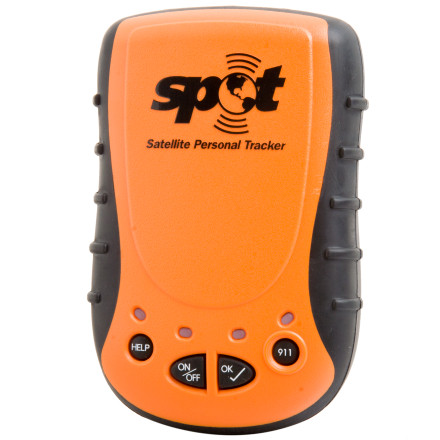 Category: Trip Reports