I have both dogs and kids, so I like to check out what is new for them at the OR Show.
D-FA is a New Zealand based company out of Wanaka that makes some very nice dog products.  I thought their fit & finish were a bit better than Ruffwear (the doggie industry standard) and they also had some innovative ideas for new products.  Many of their items are made with Merino wool, which would be the ultimate test of its non-smelliness. Their line is a bit spartan right now as they are a fairly new company, but I'm sure it will fill out soon.  As an added bonus, the product all have classic humorous Kiwi names like The Snoodle, Puff-Doggy, Sub-Woofer and the Ice-Barker.  The products are available on-line through their North American shipping center, and with the "New Zealand Peso" being so cheap right now, the prices are pretty good.
On the kids front, there was a new company called LittleLife which made some excellent kid-carrying packs.  A great aspect of this company is that they only make kid-carrying packs, or packs for kids, unlike many of the other kid haulers which are made almost as an afterthought by big mainstream pack companies.  We currently have a Kelty pack that I despise so much that I wish eternal diaper rash on whoever designed it.
I liked how all of LittleLife's products were very simple and clean designs with a minimum of straps, buckles and junk.  They held the kids comfortably, yet securely, which is a big plus if you are skiing with them.  We picked up a sample Animal Pack for Mira and she loves it.
Hopefully the LittleLife company will redeem Canada's child product reputation which has been forever sullied by the bane of my existence, Chariot Strollers (hate, hate, hate).
________________________________
Help support StraightChuter.com and drive your dog nuts with a Ruffwear Hovercraft Toy from Backcountry.com. Click on the photo below…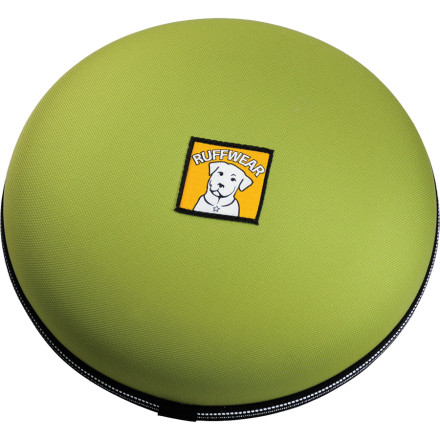 Category: Trip Reports