Twenty years ago when I moved back to Utah and started touring in earnest, one of the first people I ever went out skiing with was a Park City local named Chris Larson.  Since then, Chris has had the wisdom to leave Park City before it became, uhm, what it is now, and moved up to Idaho where he is a computer geek. Being a skier, Chris was able to take many of the existing ski, snow and weather feeds that are available and funnel them into one site, WasatchSnowInfo.com or more specifically, a bunch of sites for areas like the Wasatch, Tetons and eventually some place in Colorado named Aspen.  He's done a great service to skiers as a ton of info is packed into one simple, easy to read page.
The top of the page gives you a run-down of what the ski resorts are reporting for snow, then cuts right to the UAC bottom line avalanche forecast.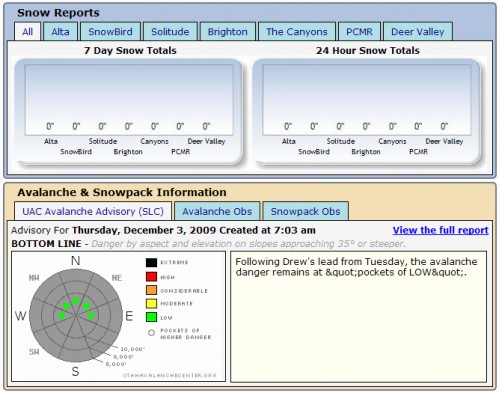 Right below that, you have plotted weather station info, and then in the humor section, the snow depth forecasts from the resorts (Snowbird is always expecting 12-18″ overnight).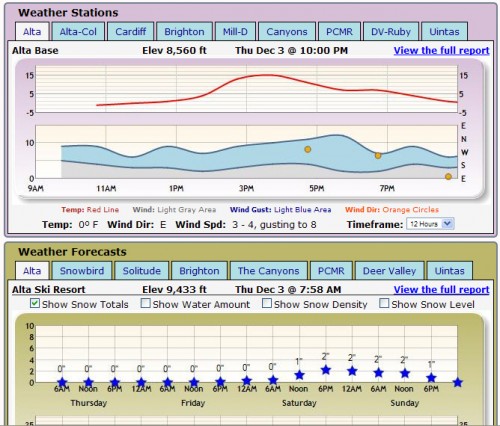 And then, down towards the bottom, you get into the weather forecasts, and beyond that, specific web cams from the ski resorts.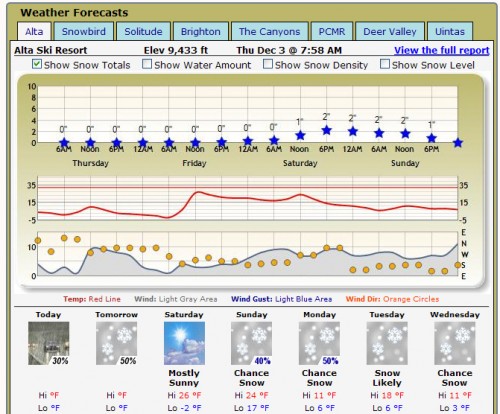 I'm guessing each page represents data collected from about 20+ websites which is then complied into a skier friendly format.  Very cool.
Like StraightChuter.com, WasatchSnowInfo.com is free and supports itself on sales commissions from the various vendors listed on the side.  If you like the site and need some gear, use one of the banners as a portal into Backcountry.com or whomever and help support the effort.  I've added the link to my sidebar if you forget the name.
________________________________
Help support StraightChuter.com and try your hand at weather guessing with a Brunton Atmospheric Data Center from Backcountry.com. Click on the photo below…
Category: Announcements