I've updated my Wasatch early season opinion from "Pretty good" to "Best in memory." I may not have the best memory, but I've been out three out of the last four days and haven't hit a rock except when I was trying to. It is still bony below 7,500′ (approx base of Snowbird), but up high, especially on north facing slopes, it is as good as almost anytime last year. The resorts are all open and seem to be charging away as well.
One of the things that makes this season so good is that the snow has come in in classic Wasatch style – lots of medium sized storms that set up nicely, then get a new layer of refresh on it a day later. The big 100″ storms are impressive, but tend to shut everything down, have high avalanche danger and the skiing is only good for a day or so before it sets up. What makes the Wasatch so good is a pattern of constant refresh, which is what we have had so far this year (fingers crossed in case I jinx it).
Lara Kendall on Thanksgiving Day

So far the avalanche conditions have been fairly safe.  I've seen a few crown lines, but haven't experienced any big collapses, cracking or instabilities myself.  But with today's new snow, wind and cold temps, I have a feeling all of this may change soon.  After a few hours of snow today there was some shallow cracking in the light new snow.
________________________________
Help support StraightChuter.com and break out the A Stock 2010/11 K2 Wayback Skis from Backcountry.com. Click on the photo below…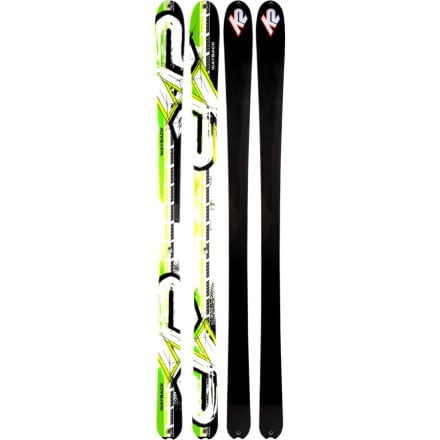 Category: current conditions