The last couple of times I've been out skiing I've been moaning and groaning about the weight of my overall backcountry skiing kit and today I decided to do something about it.  As soon as I got home from a great day of skiing, I stripped off everything I used  and weighed it.  Hats, gloves, beacon, skis, pack, jacket, pants, socks, boots, shovel – everything.  I bundled all of the loose stuff together in a mesh sleeping bag sack and piled it all onto my hanging scale.
I was expecting it to be somewhere in the 30 pound range, but was shocked and a bit relieved to find out that it came in at 42.5 pounds!  Since we have two big dogs, I correlate all my weights to 40 pound bags of dog food, which are not only heavy, but a bitch to carry around, so this is like touring and breaking trail over thousands of feet while packing a big ol' bag of Iams Healthy Choice.  This must get trimmed down. To make matters worse, I ski on what is considered a "light" set-up.  I can only imagine what some of the other people I've seen out touring are packing.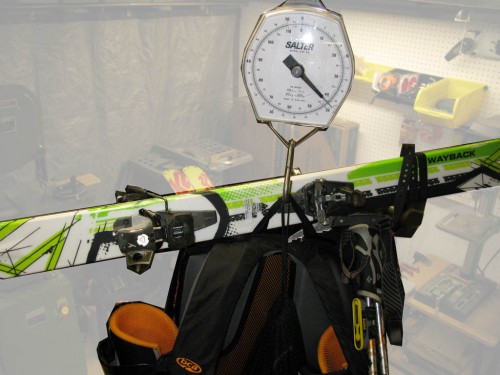 Uggg.  I haven't decided exactly what is getting the chop and there are some tough choices to be made as a lot of what I carry is considered safety equipment.  But, if it has just become too heavy, then I don't enjoy skiing as much so therefore I don't go, and if I don't go, it doesn't matter how safe I am or not.
I don't remember stuff weighing this much in the past and it seems to me that there has been a lot of feature-creep and weight creep in gear over the last few years in the name of downhill performance.  Maybe, maybe not, but my aim is to slice at least 10 pounds off of my kit ASAP.  Does a day of Wasatch powder muffing really require that much gear..??!
________________________________
Help support StraightChuter.com and see the light with a pair of Smith Undertow Sunglasses from Backcountry.com. Click on the photo below…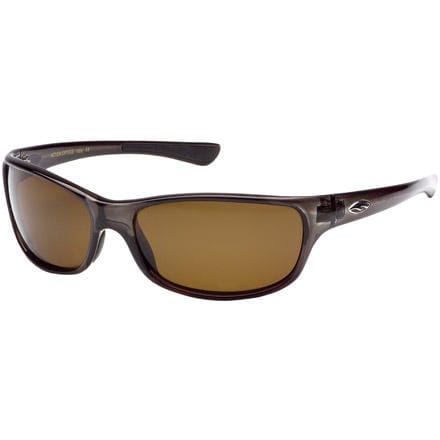 Category: Gear Reviews