Not that there is any snow in the Wasatch to actually use them, but I just finished mounting, skinning and tuning my latest ski mountaineering ski set-up today and can't wait to get out on it. If nothing else, it is a very sexy looking little rig in a 124/80/108 mm kind of way. I think there are about eight other people in the world who like this kind of ski (six Euros, one Canadian and one American), but I think they are a blast, especially for spring skiing and/or ski mountaineering.
Fully skinned-out with bindings (no brakes), they weigh in at 4kg/8.8lbs for the pair. This is for 168's, and although that is far heavier than a racing set-up, it is pretty light for a touring ski.
I generally like 100% nylon skins, but in this case I went with the BD nylon/mohair mix as they have better glide and are lighter – both important considerations for long approaches and carrying skis on your back.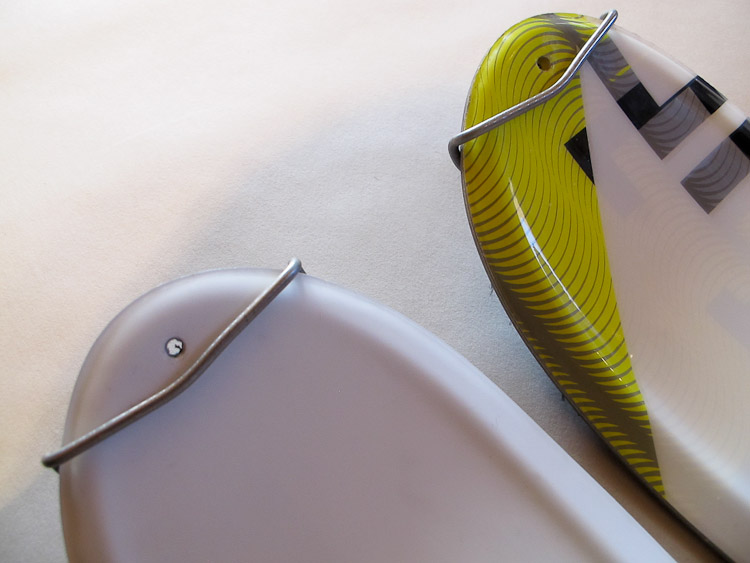 I drilled a tiny little 3/16″ tip holes in them, which I guess technically changes them from a "Stigma" to a "Stigmata" ski, but that is just skimantics.  While you can't really clip anything through such a small tip hole, it does give you the ability to pass a piece of accessory cord through it and create a tie-off point, so you could rig the skis up as a sled if need be.
________________________________
Help support StraightChuter.com and glide into spring with a pair of Black Diamond GlideLite Mohair Mix STS Climbing Skins from Backcountry.com. Click on the photo below…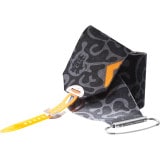 Category: 02 Gear, Gear Reviews