It's one thing to have a few close calls in the mountains and yet another to have had enough to fill an hour long slide show. What can I say – I'm a slow learner.  As part of the Utah Adventure Journal Speaker Series, I'll be talking about some of the direct hits and near misses I've had with avalanches, crevasses and falls on Thursday, February 9th at the Wildflower Lounge in the Iron Blosam Lodge up at Snowbird.  The show starts at 6:00pm, is free (donations to the UAC and raffle appreciated ) and you must be 21+ to attended as this is Utah and it's a bar.  Noah Howell was originally scheduled for this date, but we've swapped and his presentation will be on March 2nd.
Learning from other's mistakes is a great way to avoid making them yourself.  While I'm certainly not proud of all of these f*ck-ups, I'm not really ashamed of them either.  Mistakes come at all levels of experience, from the clueless newbie to the supposedly seasoned veteran.  One of the hardest parts about them is that they all look so obviously avoidable in retrospect.  Avalanches are especially tough in that regard as it is so easy to visit the scene of a slide afterwards and see exactly what happened – a set of tracks going into a steep roll-over that broke right at 38 degrees on a buried weak layer.  You don't have to be Sherlock Holmes to figure that one out.  Mistakes were made, and although they were never malicious or intentional on my part, they often have huge ramifications.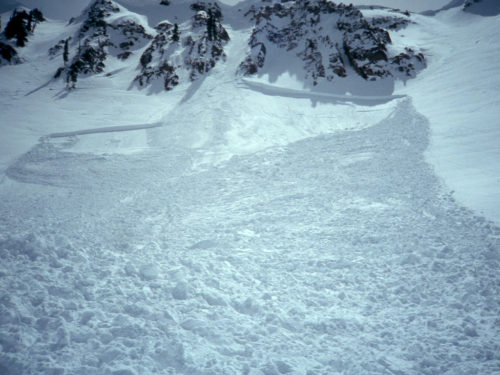 The aftermath of an avalanche in Wolverine Cirque. Unhappy ending.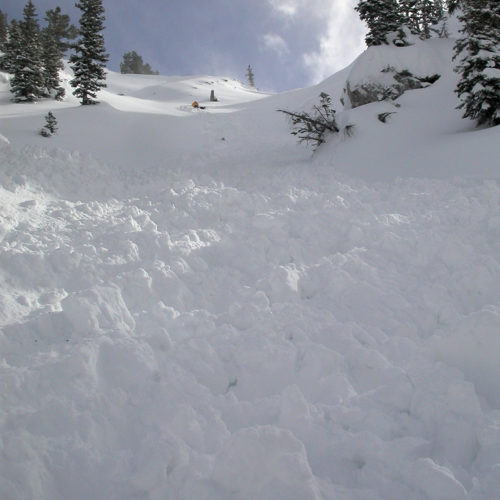 A close call in the Wasatch. Happy ending.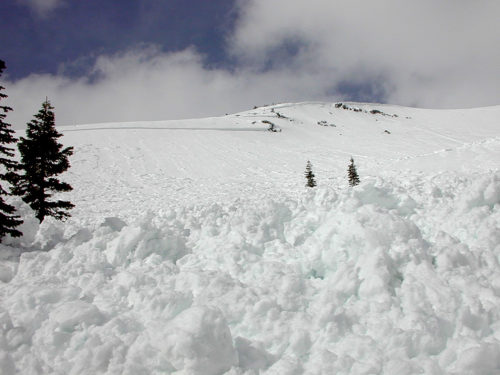 A very, very lucky close call on Shasta. Happy ending.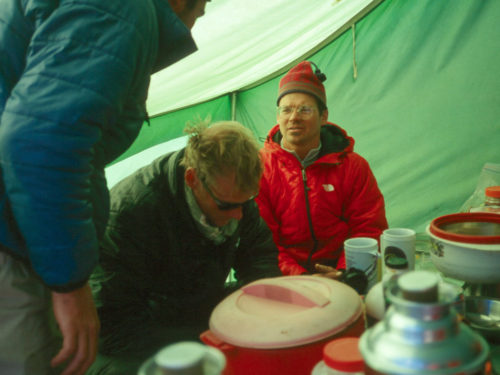 Conrad Anker after a massive avalanche in Tibet. Unhappy ending.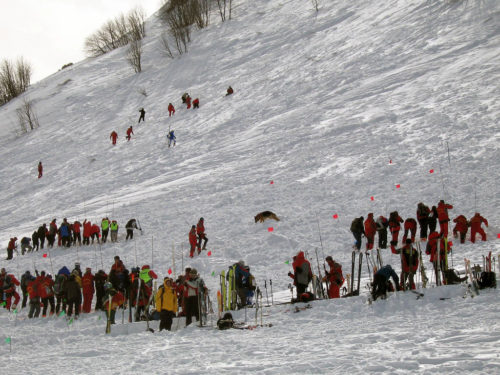 An avalanche that ripped right through the middle of a ski mountaineering race in Italy.  Happy ending.
And many more. I hope you can make it.
________________________________
Help support StraightChuter.com and probe the mountain mysteries with a Black Diamond QuickDraw Probe Tour 320 from Backcountry.com. Click on the photo below.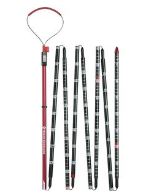 Category: Announcements