Ninety-nine percent of enjoying backcountry skiing has to do with knowing where to find good, safe snow. It only takes a few times of hiking all day only to ski endless windjack to send skiers scurrying back to the resorts.  The current Wasatch conditions are especially tough as the snow has barely filled in to 7,500′ and the exposed, upper elevations have high avalanche danger.  Moderate angle, mid to upper elevation, north facing, shelters slopes are hard to find in the Wasatch, or in our case, just hard to get to.
What gentle slopes lack in angle can be made up for in speed to deliver the same thrill.  A little EweTube video from Sunday morning:
We didn't see any avalanches (kind of disappointing as we were looking for some), but as we crossed under the field where Brad is skiing in the photo below, the whole area ripped with a series of rolling collapses.  Very exciting!
________________________________
Help support StraightChuter.com and breathe easy with a Black Diamond Covert Avalung Pack from Backcountry.com! Click on the photo below…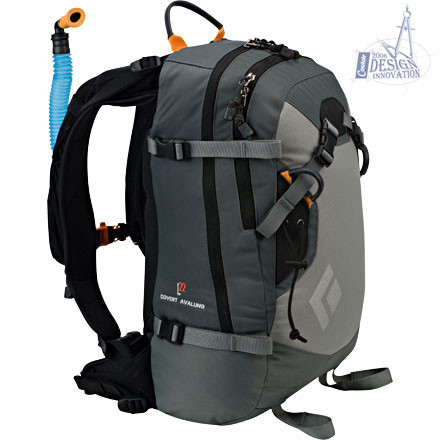 Category: current conditions