Crevasses are no fun.  If you are in an area with lots of big, obvious cracks, then it is easy to justify roping up, but there are many times where you won't see a crack for days and the hassle of traveling roped up (and it is a hassle) don't seem worth it.  Even if you do decide to go unroped, the graphic though of plunging into a big, black bottomless pit is enough to put a knot in your stomach as you are marching along.
It is kind of rare to see or hear of someone taking the full-monty plunge into a crevasse, but Steve Ogle from Nelson, BC was recently on a trip to the Drawin range where Dean Wagner took a 50′ ripper, complete with his massive sled.  Being a videographer, Dean had the wherewithal to pull out his camera and shoot a short entertaining and educational video on why ropes (and partners) are good for crevasse falls.  The video is down at the bottom of the post.
Dean Wagner goes for the full Monty crevasse plunge.
I'm glad everyone was alright!
________________________________
Help support StraightChuter.com and pick up my all-time rope of choice, the Beal Joker 9.1mm Dry from Backcountry.com. Click on the photo below…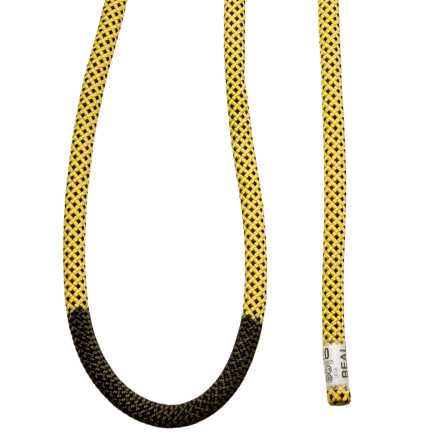 Category: Random