Whenever possible, I prefer to ski a couloir or avalanche exposed shot in leapfrogging segments.  The idea is that one person skis, then tucks out in a safe spot and watches the other person, then they do the same.  Ideally, the stopping points will be staggered so that you can see your partner at all times as they are coming towards you and going by.
This process keeps the ski descent moving along quickly (time is of the essence in avalanche terrain) and allows both people to have clean lines.  Another benefit is that you are never very far removed from your partner should they get caught in a slide.  Skiing an entire shot all at once is great for minimizing your exposure, but if the following partner gets caught in a slide that buries him/her halfway up the chute, being down at the bottom means a long, slow hike to get back up.
One of the keys to doing this style of skiing is to have the first person only ski a short half-shot to begin with, which then sets the team up for the rest of the descent.  It may not be the most social way to ski, but it is safer and efficient.  When you are done, you can always talk at the bottom.
________________________________
Help support StraightChuter.com and leapfrog in style with a frog-green Mountain Hardwear Vertical Jacket from Backcountry.com. Click on the photo below…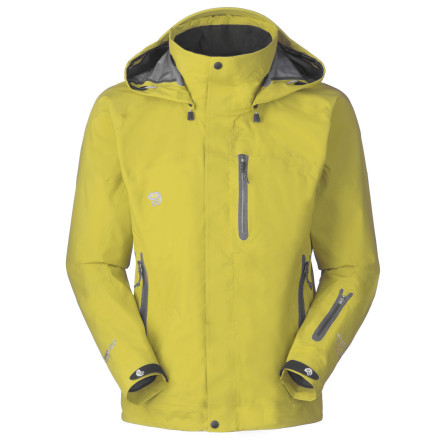 Category: 07 Avalanche Avoidance