Last second is a relative term when you shop with Backcountry.com, especially if you live in Utah where their main warehouse is located. I've ordered gear at 1:00pm and had it show up the next morning by 10:30am, via their standard free shipping service.  In that regard, you have pleeeenty of time to shop before Xmas.  :)
Some perennial favorites of mine:
Pieps 30 Degree Plus Slope Meter – $79.90
For the person who has every piece of BC gear known to mankind… they probably don't have this one.
This is a cool little lightweight, unobtrusive widget that attaches to your pole with Velcro straps and gives you an instant, and very accurate slope angle reading.  Slope angle is a critical consideration for avalanche avoidance and knowing the difference between 29 degrees and 38 degrees makes a world of difference in the backcountry. As a bonus, you also get the air temperature with each slope angle reading.
Voile Straps – $4.95ish
The backcountry skier's equivalent of a new tie.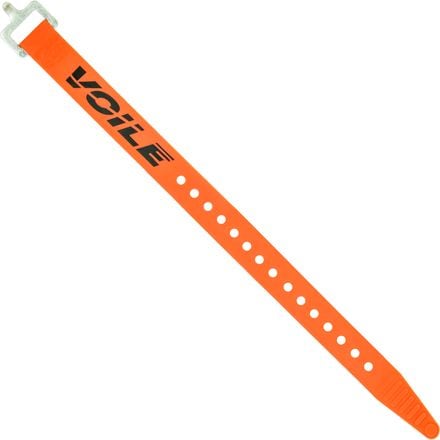 Even if a person already has 50 of these, a few more will always be welcome. Nothing says true love quite like a bouquet of a dozen 18 inchers. I prefer to go longer rather than shorter when it comes to straps, with a 15″ being the minimum and 18″ being ideal.  In either case, any of them with the metal buckle will do.
Black Diamond Ascension Nylon STS Skins – $150ish
A gateway drug to the backcountry.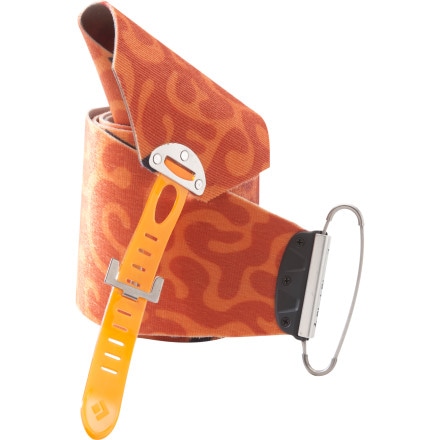 Nothing says true love like a pair of nylon climbing skins.  Capable of climbing the meanest, steepest skin track in the Wasatch, these skins can be trimmed to fit any shape and length of skis, which could potentially be a great family moment together.  Or not. Nylons gets better with time and the cost can be justified as savings against having to buy lift tickets in the future.
Leatherman Juice Multi-Tool – $47.92
Still the reining champ of multi-tools.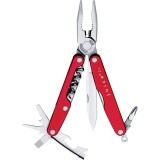 Multi-tools are to guys as shoes are to Imelda Marcos – there is no shame in having too many of them, especially if they come in slightly different configurations and colors like the Leatherman Juice. Even duplicates of the same model just means that you can have a dedicated one with each different pack. The Juice is compact, has the perfect balance of useful tools and the recipient will think of you each time he/she slices open their fingers with the razor sharp blades (in a good way).
ABS Avalanche Rescue Device Vario 15 Backpack – $1,100
Like taking out an insurance policy on someone you actually want to keep alive.

ABS airbag backpacks are the preferred choice in avalanche airbag packs for parents with with one or more children.  They are trim, have two separate floatation bags (nice if one gets ripped going over rocks/trees) and weigh less than a small, squirming two year-old. The have some of the fastest inflation available and the bag part can we swapped out for larger or smaller sizes.  Very well made and detailed, plus they hold their value well if you decide to sell it later.
Black Diamond Gold Label Skin Glue – $14.95
The perfect boomerang gift that comes back to you.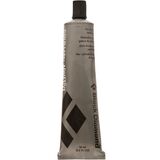 Fix faulty skin glue for once and for all, and look like a hero for doing it. This stuff is easy to apply and even a crappy, half-assed job will deliver better results than the best Euro glue out there.  Plus, the fumes are so powerful you'll save money by not having to buy beer for the evening's repair job.  One tube will do roughly two pairs of skins.
Sea To Summit Titanium Spork – $10.71
The perfect "I give up" gift.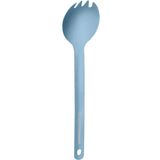 Giving this as a present is a polite way of saying "I know you own one of every piece of gear ever made, and to celebrate that fact, he's a possible duplicate of the most obscure item in your collection." Infinitely more practical than battery powered skin bag (if such a thing existed), the titanium spork is burn-proof, lightweight, long lasting and very, very sexy.
___________________
Help support StraightChuter.com and get the best prices on the best gear at Backcountry.com! Click the Golden Gear Goat below:
Category: Gear Reviews