After many thousand kick-turns, sometimes it's fun to throw some challenge into a few of them.  This was a good one.
Starting out in your high pegs (of course…) after 2,800′ of breaking trail, surmount a wind-lip and insert your Whippet into a woodpecker hole in an old growth tree.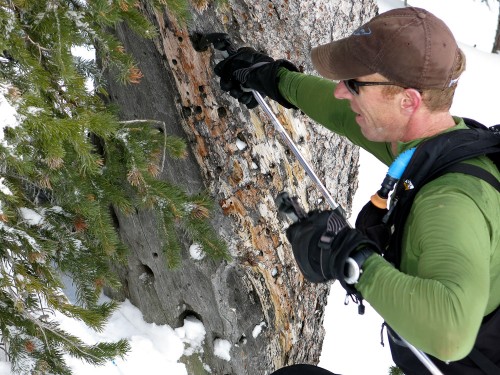 Pull up on the Whippet and grab a tiny limb.  Bury your head in a smaller tree and rotate your uphill ski akimbo to your lower.  Be gentle as not to collapse the windlip below you.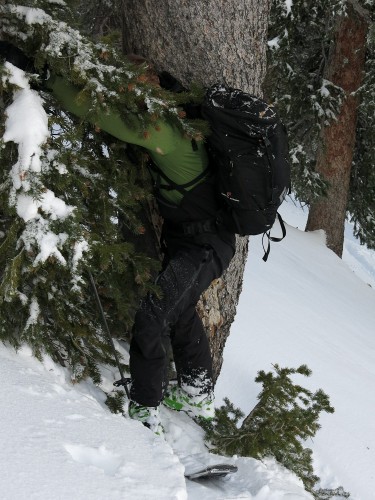 Through 5-6 sawing motions, work you lower ski around into an uphill position while pushing off of the old growth with your Whippet.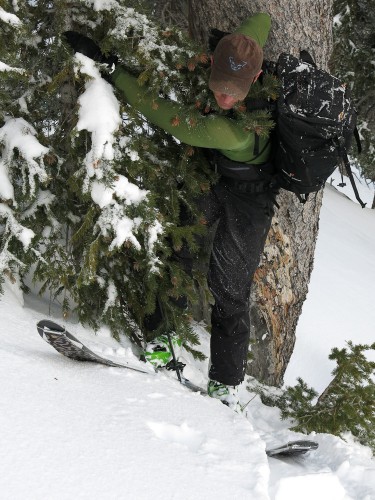 Once established, slowly apply full power to a steep section inches away from the windlip, which is now about three feet tall.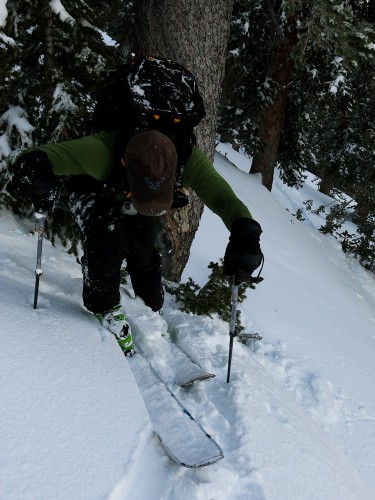 Made it!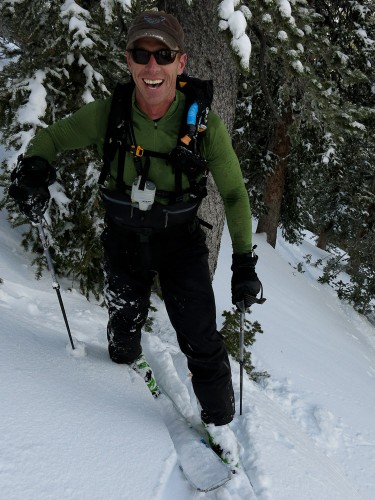 Sure, it probably would have been much easier to swing wide and avoid all of this, but what fun would that be?
At the end of the day, cross a creek.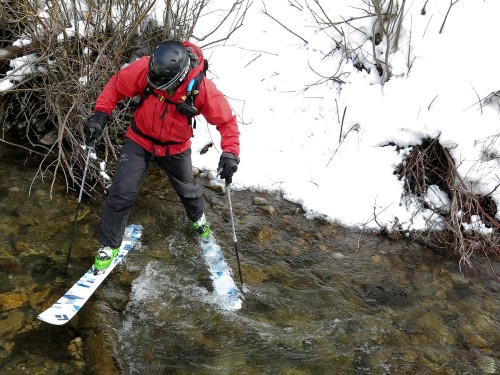 ________________________________
Help support StraightChuter.com and hook some pecker holes with a Black Diamond Whippet Self-Arrest Ski Pole from Backcountry.com. Click on the photo below…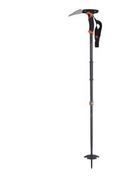 Category: 05 Uphill, Wasatch Mountains