At the recent Outdoor Retailer Show (details forthcoming) I was asked by three different companies for recommendations regarding a female Ski Mountaineer.  I know they/you are out there…
Job Description:
Go to exotic locations, climb beautiful mountains and ski them
Provide product feeback
Public speaking about the glories of Ski Mountaineering
Photo shoot pose-downs
Teach the occasional SM clinic
Attend tradeshows and/or ski events
Attend sales and/or design meetings
Minimum Requirements:
Strong backcountry touring and/or ski mountaineering skills
Semi long-term commitment
Know the difference between facets and faucets
Ability to turn left AND right in all snow conditions
Desirable Requirements:
Ability to thrive in a male dominated sausage-fest environment
Enjoy cold weather camping
Enjoy steep skiing
Lead 5.8 trad or higher
Skin at 1,000′ per hour or more
Lead Class 4 ice
Alpine climbing experience (Teton, Rainier, Shasta type things)
No job conflicts, or better yet, no other job ;)
English as a second language or better
Flexible schedule
Job Benefits:
All the gear you can eat
The chance to ski your brains out
Meet and travel with other fun, deranged and talented skiers
Postpone adulthood indefinitely
Occupational Hazards:
Death
Eventual loss of interest in other more financially rewarding work
Lifestyle addiction
Disdain of anything less than a perfect field of unbroken powder
I'm not doing the actual hiring, but will pass your: 1) Brief skiing resume and 2) Contact information along to those who will.  Please contact me at amclean@xmission.com.  Time is of the essence.
________________________________
Help support StraightChuter.com and show the boys how it is done with a pair of Scarpa Diva Alpine Touring Boots from Backcountry.com. Click on the photo below…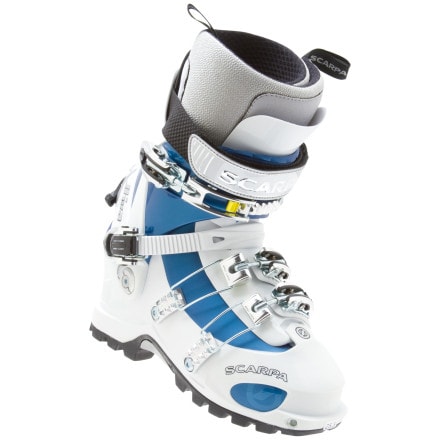 Category: Announcements