A huge part of backcountry skiing is knowing where to go on any given day to find the best skiing.  It might be corn, powder, chutes, long tours or quick hits, but once you have been doing it for a while, you can almost always find The Goods (well, except for last week – sorry Doug & Courtney).  Another factor in this equation is escaping backcountry crowds by avoiding the default areas as much as possible.
How do you keep finding new places, or at least places that are ahead of the crowd curve? My main tool for this task are a couple of wall photos of my local mountains.  Whenever I'm on the phone arranging a day of skiing with a friend, I'll usually be looking at them, discussing options, and most likely being reminded of little projects that I've been meaning to ski.  Some people prefer to use topo maps, but I'm a visual guy, so I like photos.  Google Earth is okay for getting a rough idea on distant places, but there's nothing like an aerial photo to spark the imagination.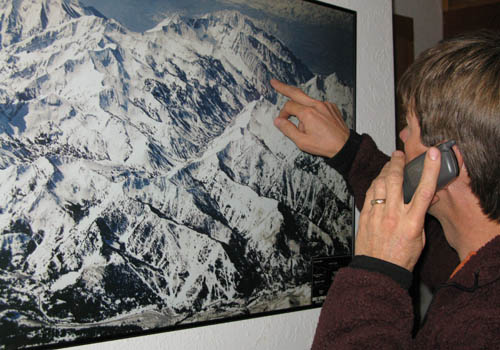 For the Wasatch Mountains, AlpenTech photos are available in stores like REI, Black Diamond and Wasatch Touring.   For more ambitious terrain, you might need an entire hallway, like this photo of Joe Stock's Alaskan Strategic Command Center.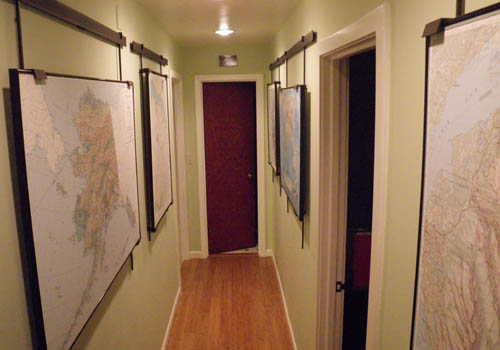 ________________________________
Help support StraightChuter.com and point out da goods in a Mountain Hardwear Monkey Man Fleece Jacket from Backcountry.com. Click on the photo below…
Category: 10 Navigation