Skiing expeditions have been described as many things, but "cheap" is not usually one of them.  A three weeker to Alaska is about $2k per person.  Baffin Island might come in at around $3,500.  Patagonia might run about $3k, the Himalayas are 6-8k depending on the peak and the granddaddy or them all, Antarctica, could easily set you back anywhere from 8 to 25,000 smackers.  What's a poor dirt-bag ski mountaineer to do? 
Aside from the obvious (get a job), the next best thing is to go on cheap trips and apply for grants.  There are a variety of grants out there ranging from the platinum plated Rolex Award all the way down to the time honored technique of borrowing $100 from your parents and hoping they don't ask you to pay it back.  From a ski mountaineering perspective, one of the best grants ever offered is the Hans Saari Ski Exploration Grant, which is now in its second year.  One of the coolest things about this grant is that it is 100% specific to ski mountaineering, so you won't be competing against a team of white-water vegans who are attempting the first descent of the Zampoli River to raise awareness of global warming (a sure winner).
The Exploration Grant is part of the Hans Saari Memorial Fund which was formed by family and friends after Hans fell to his death in Chamonix in 2001.  The grant is a reflection of Hans himself in that it favors human powered ski mountaineering trips to explore new areas and adds in an element of creative documentation.  Hans often wrote articles about his adventures, but in terms of the grant, any sort of documentation will be considered, from writing to websites, slideshows, videos, photography, a painting or even interpretive dance if you are so inclined.  The idea is to go skiing somewhere cool and then share the experience with others as these guys/girls did last year.
Explorer H.W. Tilman once said "Any worthwhile expedition can be planned on the back of an envelope."   The application for the Hans Saari Ski Exploration Grant takes this one step further and doesn't even require and envelope – you can apply for it entirely on-line after downloading the application here.
While on the topic of Hans, I've created a small photo gallery of some of my images of him in action.
________________________________
Help support StraightChuter.com and chill out Hans style with a North Face 2-Meter Dome Tent from Backcountry.com. Click on the photo below…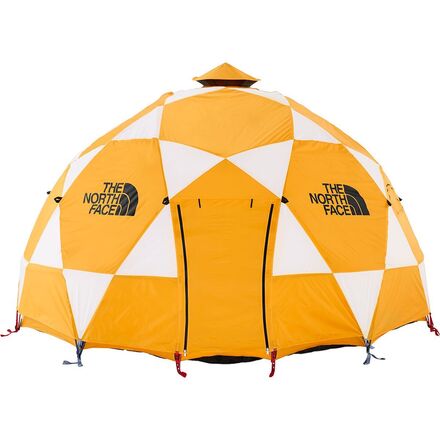 Category: Announcements